No Time To Die Review – The Wait Is Over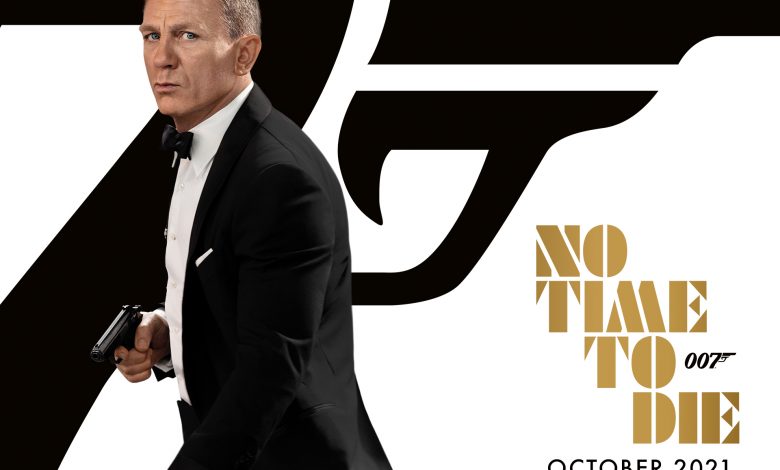 Skyler Johnson '22 / Emertainment Monthly Staff Writer
After a year of waiting, No Time to Die has finally arrived. Interestingly, this is also the last in the Daniel Craig Bond films, which were beloved amongst Bond fans, with some calling them the best. Having watched No Time to Die, the public will finally know whether or not it was worth the wait. 
We follow Bond as he's forced to leave retirement to retrieve an MI6 scientist that's been captured by Spectre. The plan goes awry and Bond is forced to rejoin MI6 to stop a mysterious virus from being released to the public. 
Despite the initial negativity towards the runtime, the movie was never boring. In an interview with director Cary Fukanaga and actress Lashana Lynch, the former said, "Movies need to be the length they need to be." The visuals are immaculate, which is to be expected when coming from Fukanaga, known for True Detective, Maniac, and Beasts of No Nation. He's an expert in scenery, and this film provided. You got to see gorgeous Italian countryside and disturbing Soviet-Japanese architecture. Every scene, in classic Bond fashion, is astonishingly beautiful. 
The action sequences are excellent. Unlike in many Bond flicks where there's a great first action sequence and a great final sequence, No Time to Die has numerous thrilling action scenes throughout. When you're expecting a certain sequence can't top the last, you're proved wrong again. This is one of the best Bond movies, and one of the best films in general, in terms of action because of how many incredible scenes there are. 
The cast is exceptional, from Lea Seydoux as Madeleine Swann and Rami Malek as Lyutsifer Safin to Lashana Lynch as Nomi, one of the newer characters. Nomi (Lashana Lynch), who takes over the title of 007, is phenomenal, and takes a relatively minor character and runs with it, delivering a fantastic, and more importantly memorable performance. Lynch also delivered a lot of passion to her role, which can be seen in her interview where she says, "I think by Nomi even being an idea on the page, let alone making the edit, let alone making the cut, let alone having the impact she's had, just from the trailer… is a testament to, one, how well she was written, how well she was carved out, and how collaborative it was to create someone who challenges Bond's way of thinking." 
With the direction of Fukanaga, known for his antagonists, Malek becomes one of the best Bond villains. He's one of the most intimidating and by far the creepiest. While his facial deformities are understated, it doesn't matter because of how he's portrayed. He has a look that sees through you, that appears almost robotic but in a threatening way. Malek's inclusion makes this film close to being a horror movie in the best way possible.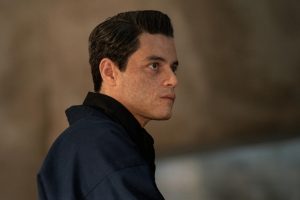 Yet with those scenes of horror, there are also scenes of humor. You get a lot of comedy, and jokes are sprinkled throughout in a way that feels natural and necessary given the heavy nature of the plot. 
There are also touching moments, particularly between Bond and his love interest. While the love interest is understated, there are still moments where her life is explored and for an action movie I was intrigued by the emotional component. This is one of the first times we see Bond less as a womanizer and more of a loving, caring individual. 
Fukanaga has an impressive ability to wrap up the storyline from the four previous installments nicely. Characters and plotlines come back and while dealing with the plot at hand, Bond has to reckon with his past. Thankfully, the audience won't feel overwhelmed with trying to remember anything or keep track of plotlines. Everything worked smoothly. 
Billie Eillish provided the theme song, and does a decent job, lending her deep, whispy vocals to a track reminiscent of Adele's "Skyfall." While it was okay, nothing will ever be "Live and Let Die" by Paul and Linda McCartney.   
However, while this film's magnificent, you have to go into it expecting to watch James Bond. Many of the conventions from the previous installments haven't gone away. You're going to get James Bond: the bad guys will be bad and will have a secret lair in the middle of nowhere. 
However, as long as you know what you're expecting, you're sure to have a good time. A+.