A Melodic Debut for The Melodic Blue
Baby Keem plays around without missing a beat on his first album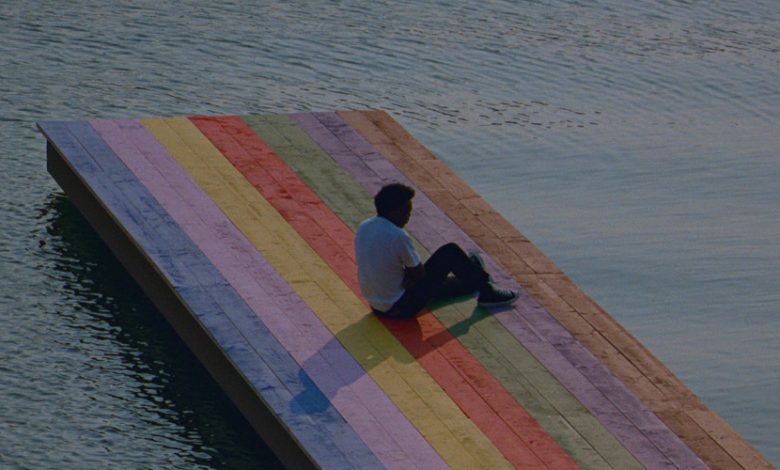 By Charlie Williams '25 / Emertainment Monthly Staff Writer
With two acclaimed mixtapes to his name, the pressure was on for rap newcomer Baby Keem to shine on his debut album. On The Melodic Blue, Keem announces his entry to the industry with resounding force.
"I can't help but feel neglected," he begins on "trademark usa," perhaps alluding to the underestimation he has faced during his rise to fame. The moment of introspection doesn't last, however, as he wastes no time launching into an aggressively catchy series of subsequent verses about his own success and sacrifice. It's a triumphant opener for an artist who doesn't have an incredible amount to celebrate yet, but his infectious energy begs the listener to have patience. Keem's victory lap is unprecedented, but perhaps not as undeserved as some might initially believe. He raps with something to prove, not something to boast about, a sharp turn from the oversaturated tendency most artists have of bragging about their millions. 
That same fervent energy carries over into the following two songs, all the way to the end of "scapegoats," where an innovative sample of a French-accented woman introduces the album by title. "You talk about it all the time… I wanna go there, inside your mind. Melodic Blue." This outro leads immediately into the explosive "range brothers," the first track to feature Kendrick Lamar. It's just as good as one would expect, the two rappers trading lyrics with an almost competitive fervor between them. "Top of the morning, top of the morning, top of the morning," Kendrick raps, somehow turning an Irish greeting into an ear-worm line. The cousins have a chemistry that comes effortlessly, elevating their respective bars to the perfect mix of fun and braggadocious chaos.
An intriguing theme emerges as the album progresses. Baby Keem is young, he is still figuring out his own sound, but unlike so many other artists in his situation, he doesn't let his unfocused vision limit his sound. He is just as comfortable rapping over stiletto beats as he is freestyling against a soul-sung backdrop, and he sounds equally natural on both. It's a testament to his fluidity as an artist, a statement against those who might try to sequester him to a single sound or way of expression.
The Melodic Blue is not a feature-heavy project, but the guest artists do not disappoint when they appear. Don Toliver contributes his unique voice to "cocoa," and Travis Scott turns the vibe chillingly cold on "durag activity," spitting, "Your energy is triple six and mine is blessed, thank God I put them crosses on before we met." Kendrick also dominates every track he appears on, including "family ties," which first gained fan acclaim as a single released ahead of the album. Keem's conserative usage of these high-profile features points to his awareness as a new artist, avoiding the common pitfall of drowning a contemporary project in overdone cameos. His own sound remains behind every beat, and the other artists work just fine within his designated image. Each feature succeeds without overshadowing where the true emphasis of the album should be placed. It always goes back to Keem, who seems all too eager to prove that he can hold his own in the same conversation– and song– as some of the most revered artists of his generation.
Baby Keem is by no means an artist who has discovered his concrete vision. And at twenty years old, he doesn't need to. His youth is a tool, however, to illustrate just how much potential the rapper, songwriter, and producer has to offer. For an album seemingly meant to showcase Keem's rising skills, The Melodic Blue feels like the start of something much bigger.
Rating: 8.5