Why Fear Street Is What's Next For Horror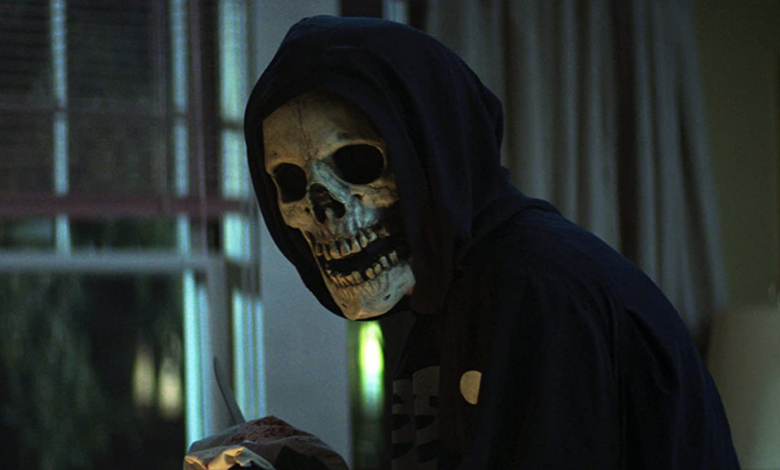 Hannah Hughes '21 / Emertainment Monthly Staff Writer
Many horror fans have conflicting feelings about the emerging sub-genre known as "Netflix horror", which can be described as a grouping of sub-par scary movies that never really fully satisfy. However, this past July, a new series came to the streaming platform that is much more promising than any of its predecessors. 
From director Leigh Janiak, the Fear Street trilogy tells the story of the cursed town of Shadyside (affectionately dubbed "Killer Capital USA") and a group of friends who set out to uncover the mystery behind the town's growing list of murders, perpetuated by the witch, Sarah Fier. The films span decades, the first set in 1994, the second in 1978, and the last in 1666. 
Being a trilogy, Fear Street does an excellent job of telling a consistent and compelling story. It's very enjoyable to get to know the characters and to get to explore the lore surrounding the Shadyside Curse, a big aspect of the film. But, as much as they seemingly blend together, each film can stand on its own. They each embody their titular time period so well that it draws the audience in. 
However, the true stars of the films are the Shadyside killers themselves, whether you're talking about Skull Mask (an updated version of Ghostface from Wes Craven's Scream), or the Camp Nightwing Killer (a tribute to bag-headed Jason from Friday The 13th: Part 2), or any of the other members of this undead gang, it's hard to pick a favorite! They are some of the best modern horror villains to date, and really what makes the Fear Street films such a unique entry in the genre. 
Of course, the Fear Street trilogy is not without its flaws. It has some underdeveloped side characters and clunky dialogue, but have these ever really been strengths of the horror genre? Besides, for what the trilogy lacks it makes up for in story, heart, and blood! Many of the kills in these movies are fantastic, which is always a plus for fans! 
What really makes all three Fear Street films so special is that they are able to take inspiration from older genre classics and add a modern twist, truly appealing to long-time horror fans and beginners alike. As time goes on, the essence of the horror genre seems to get lost. Films from Cunningham, Kubrick, and Cronenberg are becoming the movies of yesteryear. Enter Fear Street: a trilogy that is able to overcome its shortcomings to make more traditional horror accessible for a new generation. 
So, horror fans, don't sleep on Netflix's latest horror venture! You won't regret your trip to Shadyside.