Last Night in Soho – Review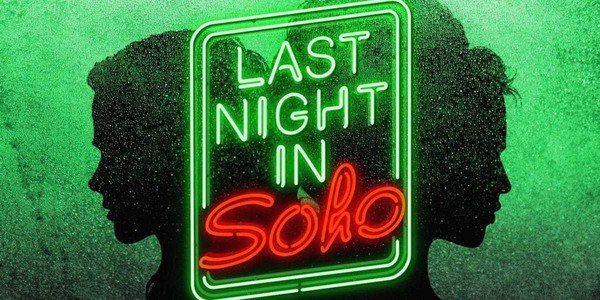 Karenna Umscheid / Emertainment Monthly '25
Spoilers Ahead. 
Girls who believe they belong in earlier decades would find themselves slightly disillusioned as the historical dreams become nightmares. Edgar Wright's latest bouncy and colorful flick is thrilling and fun. It loses itself a little in the third act, and the categorization of horror is a bit generous, but it's nonetheless a good time!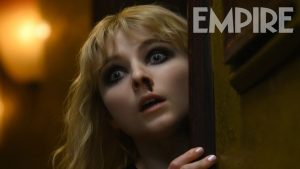 Thomasin McKenzie really captivates here as Eloise, with a delightful turn as an ambitious final girl who's a bit of a loner. She inhabits terror in her screams and facial manifestations of fear. Distorted faces of men follow her around, and to everyone else it seems she has lost her grip on reality. 
A loving fascination with popular culture is exemplified in various technical aspects of the film. The soundtrack is full of oldies jams, as the film iterates that music was just better back in the sixties. Anyone who agrees will enjoy the groovy tunes of this film. 
The beginning of the film has a simple dedication that just says "For Diana." It's a really great final role for Dame Diana Rigg. Game of Thrones fans in particular will smile at her best moments, but she truly radiates throughout the film. As Ms. Collins, she begins with a fiery strictness and becomes more fascinating as the film goes on. Her villainy in the climactic twist was played thrillingly. A phenomenal final role for one the most beloved and badass actresses. 
For all its color and glamour, Last Night in Soho has truly no message. Despite various opportunities and avenues concerning the romanticization of the past and of stardom, the film seems to prefer being purely style. Though the mystery Eloise grounds herself in is shrouded with abuse, female objectification, and misogyny, the film doesn't seem to make any strong commentary on that culture. In fact, it undercuts the message it seemed to be building. 
Last Night in Soho's subject material concerning objectification of women and abuse almost seems like an attempt at recompense for the poor portrayal of women in Wright's past films. But this feels undermined by the villainization of the woman who Eloise spends most of the film trying to save. The tone switches again, recognizing the pain in that woman's life, but it's not enough to give the film any worthwhile meaning. 
People of color in the film are only used as props to support Eloise in her quest, whether that be her love interest John, who is always available to drop everything to help her and never once had a moment of the story for himself, or the mean girls who snicker and gossip about her, adding to Eloise's outsider characteristic. At one point, her aptitude to see ghosts is compared to being a person of color, as both are described as outsiders. It's a strange and rather incorrect comparison. 
It also seems to follow a loose definition of a horror film. It's not scary enough to stick with anyone beyond viewing, though there are a few jumpscares and heavy supernatural elements. It's composed of jumpscares and ghostly faces, but it doesn't feel serious enough to be a horror movie, nor does it have any sense of darkness or dread. It also largely lacks gore and violence, making scenes of stabbing seem out of place in a described-horror film. 
The signature Edgar Wright silliness feels off-putting here. A distorted, almost-cartoonized scene where a knife is wielded as the perpetrator drudges up the stairs, following their victim, feels less serious and largely ineffective. He undercuts the serious tone of the film with this, taking the audience out of the thrill with the ridiculousness. 
Last Night in Soho is a thoroughly enjoyable time, especially if you like jumpscares and 60's music. But it is definitely messy, with a screenplay that is faulty and rather underbaked. It's a stylistic thrill, but that's all it really is.