Ted Lasso Season 2 Finale Review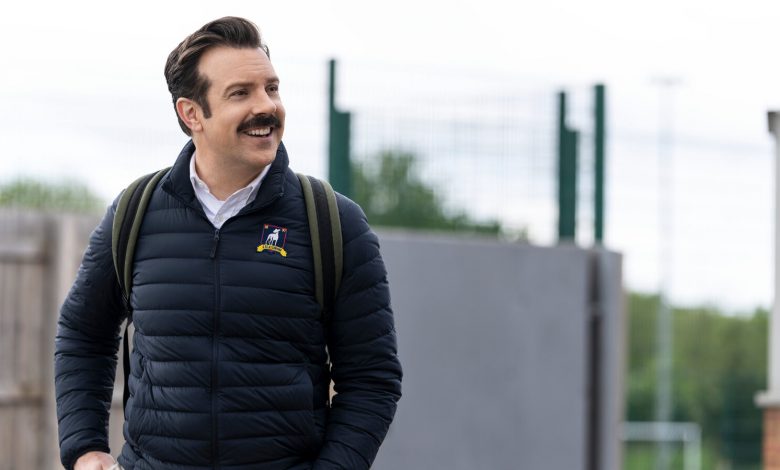 Nicole Belcastro '25 / Emertainment Monthly Staff Writer 
Fresh off the heels of an Emmy Awards sweep and an explosive episode 11, the Ted Lasso season 2 finale episode came at the perfect time. With a diverse soccer team and many supplementary characters, each viewer can find an aspect of the show to relate to. While tying up loose ends through small time jumps, Ted Lasso also starts using a whole new set of strings to set up its third season, which may potentially be its last. 
In episode 11, it is revealed that Nate (Nick Mohammed) is the anonymous source that told Trent Crimm (James Lance) that Ted (Jason Sudeikis) left a previous game because of a panic attack. All season, we have seen Nate take a 180. Gone is the 'Nate the Great' of the previous season. 
After the article about his panic attack runs, Ted receives a flurry of supportive texts from his family and friends. He addresses that article with his team by offering them his apologies for not telling the truth and misusing an opportunity to build trust. He focuses his speech to his team on the importance of choices: how each choice is a chance and how our choices define who we are. Since viewers know Nate was the anonymous source, it can be perceived that the speech was directed towards Nate. However, Ted refuses to expose him. Nate has ample opportunity to apologize to Ted, but he chooses not to. 
The only apology Nate gives this episode is to Roy. He apologizes for kissing Keeley in a previous episode. Roy chooses to forgive Nate easily, but Nate is upset because he believes Roy should be outraged. Nate has been dealing with feelings of insecurity all season, and it rears its head here.
When Ted uses Nate's play during the match, Nate is furious. He believes that Ted is setting him up to take responsibility when it fails. Nate harbors resentment toward Ted and tells him he feels as though Ted made him feel important, then abandoned him. As viewers, we can object to Nate's actions, but understand why he acted the way he did.
When Nate tears up the believe sign, he also demolishes hopes for his redemption arc. Ted Lasso is a wholesome show that usually leaves viewers feeling uplifted, but it is also very real. Nate's character shows that even admirable people are capable of wrongdoings, and they may never feel remorse. 
The last we see Nate is in a two month time jump. It is revealed that he is the new coach for West Ham United, which was bought by Rebbeca's ex-husband, Rupert. It builds suspense for a third season where we likely see West Ham United and Richmond go head-to-head.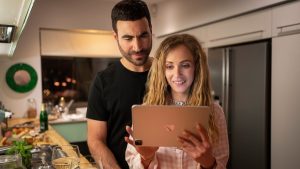 Keeley (Juno Temple) is on the precipice of a major career shift. She receives an offer to open her own P.R. firm. While working for the Richmond Club, she has developed a close friendship and mentor relationship with Rebecca (Hannah Waddingham). We do not see a scene where Keeley and Rebecca have a heartfelt talk, and we do not need to. All season, we have seen their friendship blossom and know they truly want the best for each other. We are able to see the meaning for their tears without knowing what was said. Their closeness has been emoted through the actors' chemistry all season. 
Keeley's relationship with Roy (Brett Goldstein) is on the rocks. After being cut from Keeley's magazine spread, Roy believes that Keeley is better off without him. At the end of the episode, he surprises her with an extensive trip. Keeley refuses the trip, but insists that Roy go and relax for the first time in his life. As well as Keeley and Roy are together, their lives are moving in different directions. Roy's career is winding down, and Keeley's is just beginning. 
At the beginning of season two, Jamie Tartt (Phil Dunster) was still the same young, arrogant athlete that we met. After being a contestant on a reality dating show, he begs Ted to rejoin the Richmond Team. During the second half of season two, especially the last episode, Jamie undergoes a character transformation. After a confrontation with his father and sharing a hug with Roy, Jamie becomes more selfless. In the last episode, Jamie and Roy both act out of character. Jamie apologizes to Roy for confessing his love to Keeley. Roy is taken aback by Jamie's genuine honesty and remorse, so much so that he easily forgives him. 
With the correct guidance from Ted and supportive nature of his teammates, Jamie learns how to work in tandem with others and develops empathy. In this episode, Jamie lets Dani Rojas (Cristo Fernández) take the penalty shot. Through this, Dani is able to overcome the trauma he experienced when taking a penalty shot in episode one. This action shows how Jamie has become less selfless since the first season.
Sam Obisanya (Toheeb Jimoh) scores a goal for Richmond, but as is consistent with Ted Lasso, soccer is hardly the main focus. Sam lives up to the Richmond motto "Richmond till we die" by choosing to decline Edwin Akufo's offer and stay with Richmond. While Akufo does not take the rejection gracefully, Sam is content with his decision because he believes it is best for his journey. The word selfish often has a negative connotation. However, this instance offers a positive connotation by showing the peace that can come with choosing what is best for yourself and your needs. 
While Ted Lasso has not incorporated the COVID-19 pandemic into its show, messages still resonate with viewers that are living through the pandemic. The pandemic has led to many people leaving their jobs because they are unhappy. The character of Sam can offer people hope that they always have options and choosing what is best for them can offer them contentment.
Sam's decision also leaves his relationship with Rebecca up in the air. With Sam staying, it could mean a potential, romantic reunion between the two, maybe even a public one. In a three week time jump, Sam buys a store front and decides to open a Nigerian restaurant. He sees the chance to impact his community when he sees children playing soccer wearing his jersey with the old team sponsor taped over. 
Through its characters, Ted Lasso proves to be the show that everyone needs. It serves as a catalyst for a larger mental health conversation, specifically the way mental health is treated in athletics. The writers bring the problems of daily life together and address them as they occur in the characters' lives. All of the elements are blended together as they co-exist in our world. They do not need to be individually examined or have a looming presence. Even when the characters are facing uncertainty, Ted Lasso reminds us all of the importance of community. 
While fans are eager to see how these characters will evolve and how storylines will unfold, they will need patience. Season three is to begin shooting at the end of January 2022. The projected release of season three is August 2022. Fans can watch episodes on Apple TV+.