Adele in 2021 Vision: Looking back before her Album releases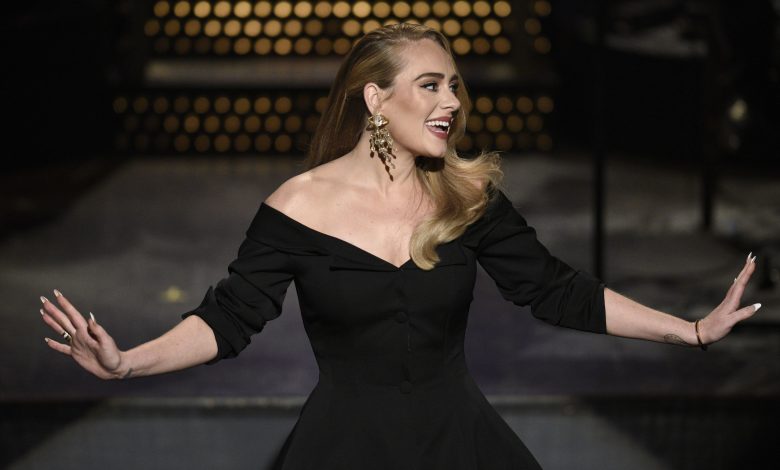 Abigail Murphy '23 / Emertainment Monthly Staff Writer
The year is 2010, I'm riding to school in the car with my mom. I'm a fifth grader, probably wearing an Abercrombie Kids graphic tee and sporting a purple feather from Ellie Rogers' ninth birthday in my hair. My mom turns on the radio. The first song to play is "Rolling in the Deep." Adele's powerhouse vocals blast through the speakers of our Honda Pilot. I had never experienced heartbreak at 10 years old; my biggest emotional burdens included school cafeteria lunches and missing Nintendo DS chargers. And yet, I was transfixed by Adele's voice and how it made me feel. Little did I know that millions of people around the world were moved by Adele as well.
"Rolling in the Deep" would be #1 on the Billboard Top 100 for seven weeks. "Someone Like You" was her second breakthrough single and it also went to #1. Her album 21 would go on to win six grammys including Album of the Year. Adele's unique sound became iconic seemingly overnight. The amount of Adele covers I heard on American Idol and in the Village School cafeteria were striking. When I asked my friend Caroline how she remembers Adele she said, "I used to love her." Adele became a household name and national sensation. 
Following the success of 21, fans waited eagerly for another album. In 2015, Adele released her single "Hello," and the world was moved again. So began the era of 25, an album that would again earnAdele international praise and another Album of the Year Grammy Award. 
After touring for 25, Adele quietly stepped back from the public eye. She focused on her marriage and raising her son Angelo. She still performed, however, I stopped hearing her name in public discourse for most of high school. 
In 2018, news broke that Adele had separated from her husband, and still fans got no new music. In 2019, Adele began posting publicly again on social media. Fans were shocked by her weight loss and suddenly her appearance was all people could talk about. The discourse changed from the mastery of Adele's voice and songwriting to how she looked in a dress on Instagram. Women's bodies have always been scrutinized in the media, but Adele's situation is different.
Adele is a celebrity, however, unlike Madonna or Lady Gaga, her fans expect her to be consistent. Adele is not only consistent in her musical talent, but in her appearance. For example: Adele mostly used to wear black, conservative clothing. In her more recent public events, Adele has been more experimental with her wardrobe. Lady Gaga's fans expect her to constantly change her appearance, Adele's fans expect consistency from her. Adele as a celebrity is nostalgic and comforting, her fans do not want to lose that side of her. So, her appearance gets extra attention. 
Getting back to the music, which is what Adele would want us to discuss anyway. Her new album 30 is set to release on November 19, 2021. Her new single, "Easy On Me" was released on October 15, 2021 and has already spent two weeks at #1. It is classic Adele: beautifully heartbreaking. Adele said in her Vogue 73 Questions interview, "This new album is my most personal one yet." I cannot wait to feel nostalgic, but I am also excited for something new. I guess that combination is Adele in 2021 vision. When asked in the interview if 30 is the beginning of a new era Adele said, "Does anything ever really end?"