Remakes Can Be Treacherous…But Not for Taylor Swift, Who Has Reached a Holy Ground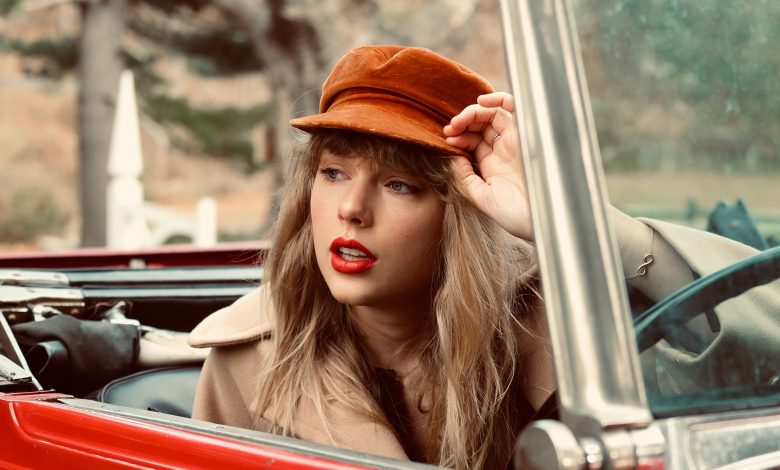 Vivian Nguyen '25 / Emtertainment Monthly
Taylor Swift recently released a re-recording of her album Red, originally released in 2012. Red (Taylor's Version) features updated recordings of the songs on the original Red album alongside an additional nine tracks from her vault—  previously unreleased songs, including the long-awaited ten minute version of her critically acclaimed song All Too Well. Because of this, fans and even casual listeners were excited, and the hype for Red (Taylor's Version) to release was unreal. Released on November 12, 2021, it didn't take the album long to reach the top of the charts.
Upon Red's arrival, it was like Taylor Swift was everywhere on social media. Anywhere you looked, there were memes about Jake Gyllenhaal, John Mayer, and the infamous red scarf.  The critical reception to Red (Taylor's Version) has been extremely positive, with Rolling Stone saying that she'd made a classic even better.
It's easy to understand why the album became so critically acclaimed and instantly loved in the span of mere hours. All the songs were bops, according to more than multiple users on Twitter and other forms of social media. Alongside the praise for Red as a whole, the ten minute version of All Too Well was an instant hit. The song was accompanied by a short film starring American actors Sadie Sink and Dylan O'Brien, and was directed by Swift herself. All Too Well quickly became the #1 trending video on YouTube and has reached 49 million views to date. With the frankly exquisite lyricism and beautifully shot scenes, it's no wonder why All Too Well is so beloved by Swift's fans, and why the song itself has been sitting top of the Billboard charts and Spotify Top Charts for so long.
Arguably one of the most influential singers of our generation, Swift proves again that she's still one of the biggest names in the industry with her newest album. The success of Red (Taylor's Version) is also an important milestone for recording artists today, after Swift's controversy with Big Machine Record and Scooter Braun.
Red (Taylor's Version) is honestly a modern masterpiece. Songs that became hits back during the original release such as "I Knew You Were Trouble" and "22" are still infectiously and joyously easy to listen to, and fans will come away with a greater appreciation for songs they may have overlooked before. Additionally, the vault songs are all wonderful and welcome additions, such as "Nothing New", featuring Phoebe Bridgers. All in all, Taylor Swift has created an album that will be listened to for many years to come, from title track Red to All Too Well (10 Minute Version) (Taylor's Version) (From the Vault).