Microsoft Aquires Activision Blizzard: A Step Forward or Back?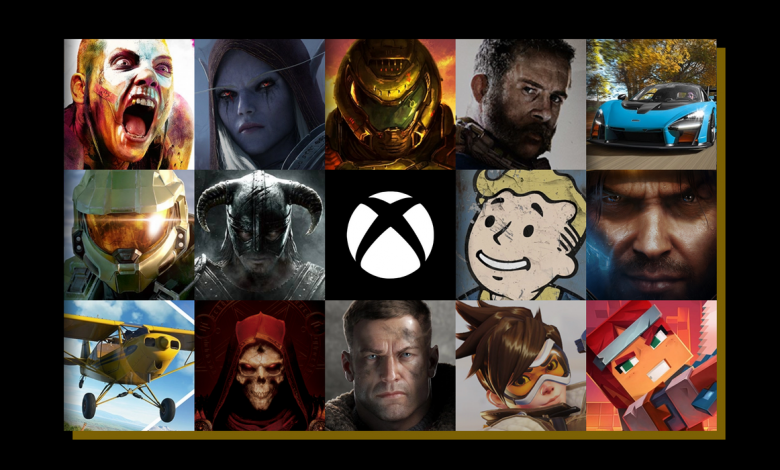 Robert Maure '25 / Emertainment Monthly Staff Writer
On January 18, 2022, Microsoft announced the biggest studio deal in gaming history with its $68.7 Billion acquisition of Activision Blizzard, the joint company responsible for some of gaming's biggest titles such as Overwatch, Call of Duty, World of Warcraft, and more. This decision comes months after Activision Blizzard was under heavy pressure by social media and prosecutors due to several lawsuits uncovering multiple accounts of sexual harassment, financial inequity, alcohol abuse, and several more offenses that proved so severe that one of them led to the suicide of a female worker. In spite of these very controversial lawsuits, Microsoft has chosen to acquire the entirety of Activision Blizzard and its wide array of famous franchises for reasons yet to be uncovered, leading many gamers to take to social media their various questions and concerns for the future of gaming.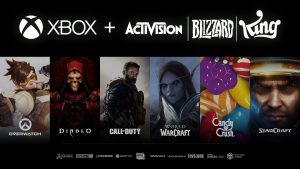 Graphic of Xbox/Microsoft's Newly Acquired Videogame Franchises (courtesy of Xbox)
At the top of people's concerns with this recent advancement for Microsoft's Xbox is, of course, the possibility of better workplace quality and equity at Activision Blizzard. Given the sheer amount of money that Microsoft has spent in order to acquire the company, the possibility of Activision Blizzard undergoing newer management and perhaps more is not far from reality. Although the company has already set up various parameters and fixes to try to redeem itself since its many lawsuits, Activision Blizzard may very well have its entire structure torn apart and built back up again by Microsoft with ease. Of course, this is assuming that Microsoft has obtained such a level of power over Activision Blizzard through the acquisition in the first place, which is, again, not an impossible assumption.
Beyond the idea of the creation of a better work environment at Activision Blizzard, what really has the gaming industry and gamers alike talking is the number of possibilities this acquisition could lead to in terms of major titles. For example, Overwatch 2, a massive in-game update for Blizzard's Overwatch, has been delayed considerably since its initial announcement on November 1, 2019, with its anticipated release being November 1, 2022. With the entirety of Blizzard Entertainment now in the arms of Microsoft, many players are hoping for the release of the update to come sooner if Microsoft decides to speed up development. Even if this doesn't become reality, the possibility of the update being delayed further beyond its current point is very minimal, which is a very relieving notion for dedicated players of Overwatch who have been waiting on Overwatch 2 for three years now. Another opportunity that could arise from Microsoft's ownership of Blizzard Entertainment could be the addition of cross-play to PC exclusive franchises World of Warcraft, Diablo, and Starcraft. For those who don't know, cross-play refers to the combination of console players and PC players in the same game, an action of which would assuredly be a possibility if Microsoft took the extra step to bring the aforementioned PC exclusive games to the Xbox.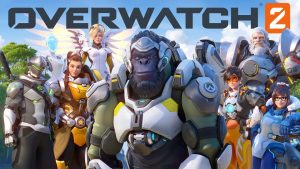 Youtube Thumbnail of the Official Overwatch 2 Cinematic Trailer (courtesy of Blizzard)
As for the Activision side of this acquisition, many dedicated players of the Call of Duty franchise have had their ears perked up since the announcement of Microsoft's acquisition of Activision, and for good reason. In recent years, the Call of Duty franchise has not seen the brightest of days, with its most recent major success being Call of Duty: Modern Warfare in 2019 alongside the release of the highly-successful battle royale game mode Call of Duty: Warzone. Despite the large success of both of these titles, Call of Duty as a whole has been rather stale and repetitious in the past decade as very little has been done to improve the narrative, environment, and overall functionality of each title. Many have been apt to blame Activision's commitment to release a brand new Call of Duty game at the tail end of every year, regardless of how fundamentally functional and playable it is at that point in time, as the biggest reason behind the franchise's fall from stardom. However, this new turning point in who has a say in what Activision does with its widely popular title could very well be the thing that brings Call of Duty back into the limelight it was once in during its 2010 peak with Call of Duty: Black Ops.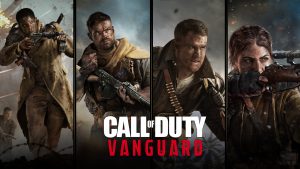 Poster For Call of Duty's Newest 2021 Title: Vanguard (courtesy of Activision)
With all this, the gaming community has been bustling about this latest piece of news from all ends of the spectrum, and for a very evident reason. Even beyond the extent of which has been already discussed, the possibilities of Microsoft's acquisition of Activision Blizzard are seemingly endless. From crossovers to development changes and hopefully workplace improvements, there is most definitely more in-store for Microsoft, Xbox, and the remainder of its assets in the near future. Meanwhile, Sony and its Playstation consoles have officially reached the danger zone in terms of attracting the gaming community, from the slow production of PS5 consoles to this recent acquisition by Microsoft. While there are a variety of questions to ask during this massive shift in gaming history, there's one in particular that stands out amongst the rest: what's next for Sony and the Playstation?