The Kooks are Trying to Make a 'Connection'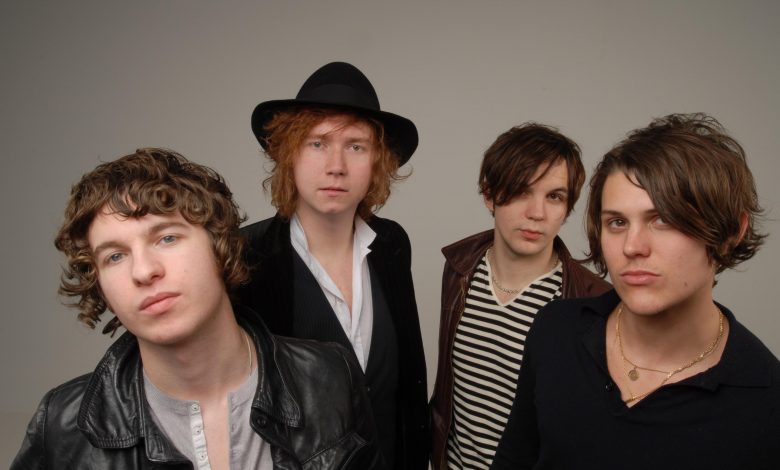 Annalise McDonnell '23 / Emertainment Monthly Marketing Specialist
The Kooks released a new single recently, after a brief hiatus. Fans have been dying for a new song from the band ever since the release of their last album, Let's Go Sunshine, in 2018. One incredibly notable single from this album is "All the Time," which revolves around wanting to be with someone through both the good times and the bad times.
The band's new single "Connection" is reminiscent of some of their old singles, such as "Naive" and the aforementioned "All the Time." The song itself is extremely repetitive and catchy, and it almost feels like it is on a loop whenever it is played. The incredibly groovy beat makes it the perfect song to play while getting ready to go out with friends, radiating upbeat, night-like energy. Not only is it catchy, but it is also extremely relatable– articulating what it feels like when you meet someone for the first time. The song describes the type of butterflies that might arise when encountering someone we are instantly intrigued by. 
From the title of the song, it is easy to grasp that "Connection" is– in fact– about a connection formed between the Kooks' lead singer Luke Pritchard and an unnamed girl. The song basically describes their initial interaction, as it begins with the lead singer noticing the girl from across the room and making assumptions about her. For example, the lyrics read, "The kind of girl who won't apologize/Something cool in her oceans washes over you," which essentially articulates how mesmerized he is by this girl that he doesn't even know. In the song's second verse, the Kooks describe what Pritchard's actual conversation with this girl was like, and how he was able to easily form a connection with her.
As the song goes on, the lyrics highlight that the singer does not want to walk away from this girl or their newly-formed 'connection.' The Kooks articulate the extent of this connection, highlighting the girl's mystique and intrigue. The singer notices her within a humongous crowd, because she seems to stand out amongst the rest. She's different from everyone else, and the lead singer senses that he can connect with this girl as a result.
Therefore, fans of the Kooks should get excited at the prospect of listening to even more new music from the band– as this newly released single undoubtedly hints at the release of a long-awaited album.