Spider-Man: No Way Home, The Best Moments of an Amazing Movie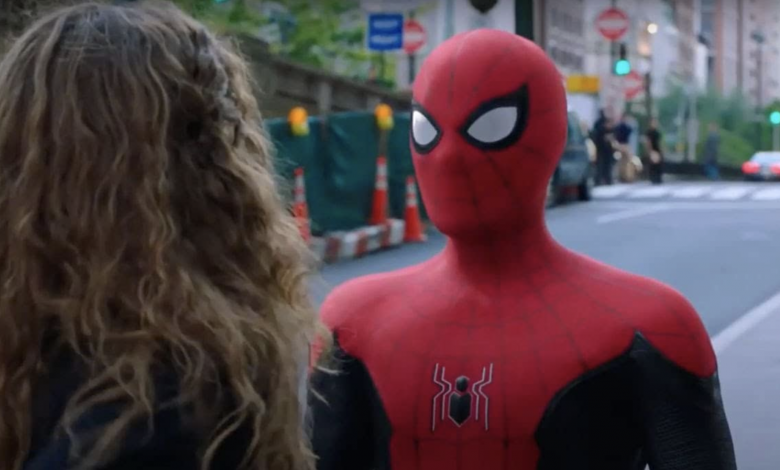 Nikki Emma '25 / Emertainment Monthly Staff Writer
On December 17th, 2021 the long-awaited Spider-Man: No Way Home was finally released. Back in November, ticket sites such as Fandango, Cinemark, and AMC all went down the moment tickets were set to be released, due to the insanely high traffic. Once the sites were back up tickets for opening night sold out almost immediately. With such high expectations set for this film, Marvel needed to create something special to appease its fans and ultimately the final film exceeded the ridiculously high expectations set for it, leading it to be the first pandemic-era film to gross over a billion dollars at the box office. 
Spoilers ahead. 
The moment Marvel announced that Alfred Molina, Willem Dafoe, and Jamie Foxx would be reprising their roles as Doc Oc, The Green Goblin, and Electro respectively, excitement for this film rapidly grew. Fans speculated that Tobey Maguire and Andrew Garfield would also be a part of the cast, however, Marvel did not confirm these rumors. In Summer 2021, leaked images and videos seemed to imply that they would be in the film. Andrew Garfield, however, continuously denied these rumors, insisting that these leaked images and videos were fake. Ultimately, the two other Spider-Men were in the film, and their inclusion in Spider-Man: No Way Home provided some of the film's best moments. Videos have circulated the internet of fan reactions to the moment where each character is first introduced, with fans loudly cheering and applauding. This scene, particularly the introduction of Andrew Garfield provided a special level of fan service to dedicated Spider-Man fans. When his character is first shown, it is at a distance and he is wearing the Spider-Man suit and mask. Most casual fans of the films did not even realize this was Andrew Garfield until several moments later when he is unmasked. Fans of The Amazing Spider-Man films, however, recognized Garfield immediately and it felt as if this choice was made to thank those fans for their dedication. The final fight scene where Tom Holland's Spider-Man, Andrew Garfield's Spider-Man, and Tobey Maguire's Spider-Man worked together was also one of the best parts of the film. Particularly a specific shot where each Spider-Man lands in their signature pose excited audiences, once again leading viewers to cheer and applaud. As far as fan service, this film did not disappoint, allowing audiences to see the Spider-Men of three generations together on screen for the first time. 
The emotional sequences in this film were also some of the best moments. Particularly, the film's emotional climax, where Aunt May is killed. Within this scene, Tom Holland proved his talent. 
He gave a convincing performance that leads viewers to truly feel the devastation that her death has caused to him. The following scene sees Holland's Peter Parker standing in the rain sobbing as a newscast of The Daily Bugle Bugle plays. In this newscast, J. Jonah Jameson (J.K. Simmons) describes Spider-Man as a menace that causes nothing but death and destruction. This scene is titular to the ending of the film as Spider-Man, in the comics, is often characterized as placing his family and friends over his own well-being, a characterization that Spider-Man: No Way Home seemed to play into. This scene was the Marvel Cinematic Universe's Peter Parker's moment of realization, where he knows he cannot protect the people around him. This scene also leads to the decision he ultimately makes, which sees everyone forget who Peter Parker is, leading him to lose the friends and family he had left. The end of this film also seemed to provide a fresh start for Tom Holland's Spider-Man franchise, one that has received mixed reviews from fans, particularly those who grew up watching Tobey Maguire and Andrew Garfield as the hero. Ultimately, the Marvel Cinematic Universe now has the option to revamp the character in the next trilogy by introducing new characters such as Gwen Stacy and Harry Osborn or by reintroducing fan favorites such as Ned Leeds (Jacob Batalon) and Michelle Jones (Zendaya) at a later point in the series.