David Austin Interview on New Single: "Cut Hunting"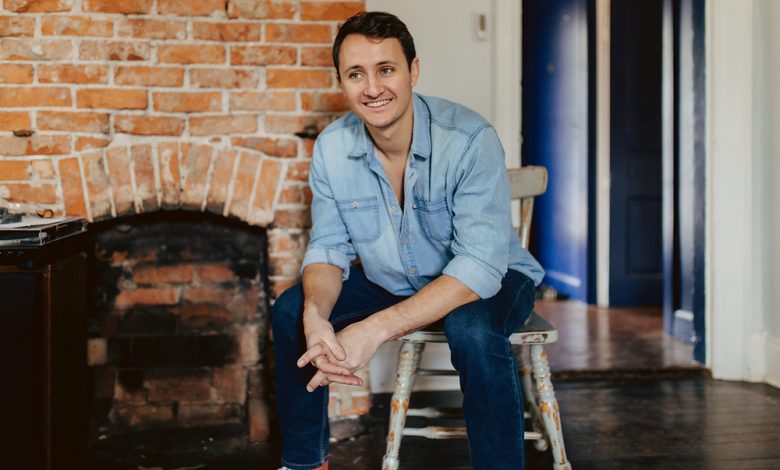 Annalise McDonnell '23 / Emertainment Monthly Marketing Specialist
David Austin, a California native, released his single "Cut Hunting" on January 28th, 2022. He is described as a genre-bending maverick— as his music ranges from Indie to Country, to Alternative, to  Rock. He claims to go wherever the music takes him, which is probably why David has performed in a variety of different venues.  David has performed in parking lots, colleges, sororities, and concerts. Additionally, he has gone viral on Tik Tok, amassing over one million views.
Emertainment Monthly received the opportunity to speak with David Austin about his new single and tour.
Emertainment Monthly: Where are you originally from?
David Austin: I grew up in the Bay Area, just north of San Francisco, California and my new song is kinda about growing up out there. The song is called "Cut Hunting" it's essentially about driving around looking for secluded locations where you can hang out and do whatever you wanted to. Kinda like in high school basically. I went to boarding school in New Hampshire for four years. 
Emertainment Monthly: What was the inspiration behind your single?
David Austin: Well, when the pandemic hit, I was living in LA and my parents were up in San Fransisco and I was just tired of LA because it was so shut down and there's a lot of nature where my parents live, and I figured if I'm gonna have to be you know shut out, I'd rather be in a place where I can go on hikes and experience nature. I went up there to stay with my parents for a couple of weeks and I went on some bike rides with some friends I grew up with. One of my friends used the term, "Cut Hunting" and I thought it was hilarious. And I thought "damn, there has got to be a song in there". And I had been listening to a lot of early Bruce Springsteen at the time, where he refers to growing up in New Jersey. I took inspiration from his writing and went back to my teenage self in order to write this song.
Emertainment Monthly: When did you begin to pursue music? Was it when you began Tik Tok, or prior to?
David Austin: No, Tik Tok was just this year. I really started when I was young, I played guitar and was always singing and in middle school, they had a school band and I got more into music there. And I continued with it in high school and I began writing my own songs. I really started to enjoy it and started to realize that it can't really be long-term unless you are writing your own songs and you're not creating something. I started to do that, I was really good at it and then I applied to the University of Southern California's music school and I went there for four years and then I moved out to Nashville. It's been a lifelong thing. 
Emertainment Monthly: Are there any overall inspirations when it comes to your music?
David Austin: Yeah I mean, John Mayer is one of my favorite artists, Bruce Springsteen, Billy Joel, James Taylor, Zac Brown Band. Singer-songwriter stuff. I like all different types of music, I like it all but I gravitate towards singer-songwriter musicians.
Emertainment Monthly: Where is your favorite place to perform thus far/where are you looking forward to performing in the future?
David Austin: Our Boston and New York shows are something I'm really looking forward to. In the past, Prescott Park in New Hampshire is pretty cool, it's an outdoor stage right on the river. There's been a bunch. It's my favorite part about all this, performing. Getting to play all these live shows in different venues. 
Emertainment Monthly: What was the creative process when combining all of these different genres into "Cut Hunting?"
David Austin: It kinda happens naturally. I think with artists, it's a mix of everything you've taken in over your life. It's informed and influenced by all of that. But, I remember writing it in my bedroom at my parent's house. I think I came up with the chorus first, but there's a lot of rhythmic stuff in there. I like a lot of Ed Sheeran's early stuff how he sing/raps on a lot of it. The song has a bouncy-California beachy feel to it. But then there's a saxophone solo, which is more of a Springsteen feel to it. I think it all comes through at the end of it, it's not necessarily intentional. I just try to do what feels good and write what feels right. 
Emertainment Monthly: What's next for you? What's upcoming?
David Austin: Currently working on writing for other artists in Nashville and also working on releasing my album. But, we have a mini-tour in the Northeast and then heading back out to California for a couple of dates and I'm scheduling stuff for the spring in North Carolina. But I definitely want to do another weekend in New England with a bunch of small colleges in the area. And then work on a bigger tour in the summer. Just keeping everything going.
"Cut Hunting" is now out everywhere! It's the perfect song for spring and the transitional period between it and summer. Be sure to look out for future events and an upcoming album from David Austin.