Sparks Kick Off Their Biggest Tour Yet in Their Hometown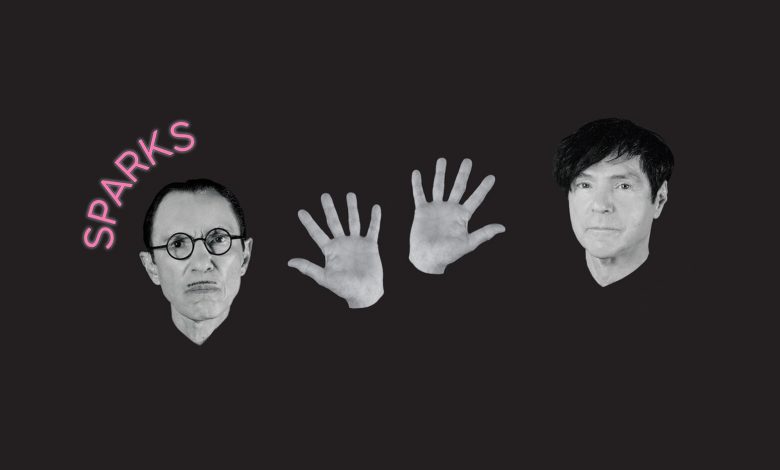 Jonathan Moore '22 /Emertainment Monthly Co-President    
            Sparks, the brothers Ron and Russell Mael have been around for over 50 years. And yet, due to Edgar Wright's documentary The Sparks Brothers and the release of their musical Annette directed by Leos Carax, they're bigger than ever. They're currently on a major tour postponed from 2020 due to COVID. It kicked off earlier this year at the Walt Disney Concert Hall and I was lucky enough to grab a ticket to their second show on February 8, 2022. It was an outstanding show that showed that Sparks are still at the peak of their game if not reaching new ones. 
            The concert was almost sold out from where I could see and the line at the merch stand before the show was out the door and nearly around the corner. The Walt Disney Concert Hall is a gorgeous and large hall designed by Frank Gehry and normally is home to the LA Philharmonic but tonight, it was a different kind of music. But not always as Ron Mael opened the evening by beginning to play Number 1. In Heaven on the classic pipe organ to surprise and cheers which segued into their actual opener, So May We Start, the opening number of Annette. And from there, it was off to the races. 
With 25 studio albums, along with EP's, re-releases, and compilation albums, Sparks's discography is vast and all-consuming in its musical variety. They pulled from each of their eras, from pop songs to disco bops but focused on their rock eras leading to several songs turning into hard rock headbangers. Credit there must be paid to the band accompanying them including but not limited to Stevie Nestor on drums, Eli Pearl and Evan Wiess on guitar. They gave the music a major kick accompanying Russell on vocals, still sounding sharp for being in his mid 70's. At the Concert Hall, they also got quite creative with the lighting making it a true rock concert with bright flashing lights and reds throughout. 
As Spark's first live shows since the fall of 2019, the night was a celebration of their 2021 successes and their 2020 album, A Steady Drip Drip Drip. While not their most featured album, belonging to 2006's Lil Beethoven, they used their new songs well to keep the crowd engaged and All That acted as a moving conclusion to the evening. Besides the electric opening of So May We Start, Russell also introduced another personal favorite from Annette to many cheers, We Love Each Other So Much, a ballad between the main lovers in the film.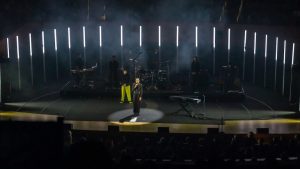 While the whole concert was a treat with Russel's soaring rock vocals and Ron playing keys perfectly, the real fun came in the last third of the set where they started playing the hits that the crowd had come for. Starting off with Music That You Can Dance To, the hall exploded with energy and even more dancing than before. 
They took one of their songs, My Baby's Taking Me Home, a song largely made up of just that one phrase repeated for 3 minutes and electrified the crowd. Their Sinatra riff/satire "When Do I Get to Sing My Way" was also a smash (a personal favorite). The Number 1 Song in Heaven is a treat live including Ron's dance. Their back-to-back closers of "This Town Ain't Big Enough for The Both Of Us" and "Amateur Hour" ended the main concert with an explosion of the audience on their feet cheering for more. 
Sparks plays in Boston on March 30th, and I'd highly recommend seeing the show whether you're a fan either a long time or new convert or you're just willing to try new music. It's a hell of a show. 
LA Set List – 
Edith Piaf (Said It Better Than Me)
Never Turn Your Back on Mother Earth
When Do I Get to Sing "My Way"
This Town Ain't Big Enough for Both of Us