First Loves, Growing Up, and Romantic Confusion In Christian Pace's Skunk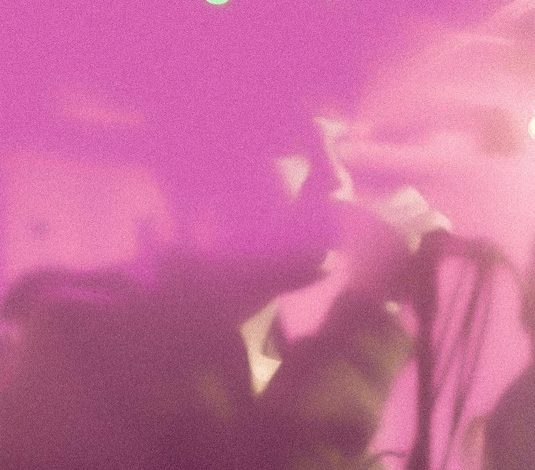 Izzy Astuto '25 / Emertainment Monthly Staff Writer
Boston-based singer and songwriter Christian Pace released his first ever EP, Skunk, on Friday May 27, 2022. A passion project he had been dreaming about finally putting together and releasing for years, the EP encapsulates the sense of growing up, and the confusion, fear, and excitement of living through that process. 
"I've been working as a bass player since I was about 16 or 17," Pace said, recounting the beginning of his music career. "I was part of a Top 40 cover band for a while, and when I would share my own music, they didn't like it. I just wasn't really surrounded by people with similar motivations." Pace describes himself as pretty shy and nervous while growing up, and he has only recently felt confident enough to share and perform his own music. 
The pandemic had a big influence on this, as it did for many. During their spring break in 2020 he was locked in his apartment, alone, and decided to start releasing acoustic versions of some songs he had written on Soundcloud. Those were shared around by friends and strangers alike, boosting his courage to start recording more, and eventually put songs on Spotify. 
For his Capstone Project at Berklee, he decided that he would release Skunk, a combination of songs from his early teenage years, to as recently as October 2021. Everything was lining up perfectly for Pace, until the biggest snag in the production of the album— illness.
"Being sick was a running theme. Before this semester I got COVID, and then late March, I ended up getting mono. It really set back recording," Pace detailed. However, despite these setbacks, the album was finished in time, to a standard that Pace could be proud of. A self-proclaimed perfectionist, the deadline the Capstone Project provided helped him to overcome some of the neuroses he may have experienced through production otherwise. 
Going through the EP track by track, Pace first touched on "Tea For Two", a very story-based song. Two of his friends, singers Trophy Wife, (McKenzie iazetta) and Paper Lady, (Alli Raina) were his biggest inspirations to this song in particular. He describes the two of them as having a very free approach to songwriting that he tried to emulate when putting fingers to guitar strings. Pace's repeated wail of "I don't want to die alone" throughout the song captures the sometimes frantic approach taken to dating, trying to find someone who won't abandon you before you get too old, having someone you can share the titled tea for two with. The song ends with a dreamy, washed out section, inspired by another friend of Pace's, Brendan Wright, lead singer of Tiberius. 
The third track on the album, Untitled, was written last year, and it focuses on Pace's own identity crisis at the time. His senior year was coming fast, and between that, the ongoing pandemic, and his 22nd birthday, he felt like "when you break a vase and try to glue it back together." He hadn't planned any meaning for the song beforehand, which made it come out very truthful and raw. 
"Matador" and "True Love" were both songs that Pace knew he had wanted to include on the EP, since both had been written back in high school and ended up staying pretty consistent over time. "Matador" was heavily inspired by Surfer Rosa by The Pixies and "In Between Days" by The Cure, and Pace laughed as he said he now leans into his own derivativeness. "True Love" was also influenced by his high school self's music taste, imitating alternative rock band Pity Sex and Smashing Pumpkins. "True Love" was written before Pace focused on making his lyrics mean something, although it definitely fits into the rest of the EP's theme of trying to find one's place in the world, especially in relation to a romantic partner. "Matador", on the other hand, Pace tried to include his own meaning into. The song is meant to demonstrate how someone can be willing to do anything to be the best that they can be for the one they love, just as a matador is willing to throw themselves into dangerous situations for the entertainment of others. 
Pace made the statement, "I feel like I'm currently surrounded by creative, supportive people working on their own shit, and I didn't really have that before Boston. That type of community has really inspired me throughout the process of making this EP, and I could not be more thankful to them." The previously mentioned artists, Paper Lady, Trophy Wife, and Tiberius were some of Pace's biggest supporters in the making of Skunk, along with his girlfriend, Jane Kirby, who also did the cover art. Some other people he wanted to call out were his roommate and best friend, Rowan Martin, and fellow bassist, Nate Scaringi, as well as those who helped with instrumentals— Ben Curell playing drums on tracks 1, 3, and 4, Brady Dallas Jones playing drums on track 2, Miles Chandler as drum engineer on tracks 1, 3, and 4, and Leah Gutman for arranging ideas for track 3. 
He hopes to experiment with different genres for future EP's, and thanks everyone for their support on this one, excitedly awaiting what the future has to offer!