Boo! Top 5 Spooky Movies to Finish Your Spooky Season Off Right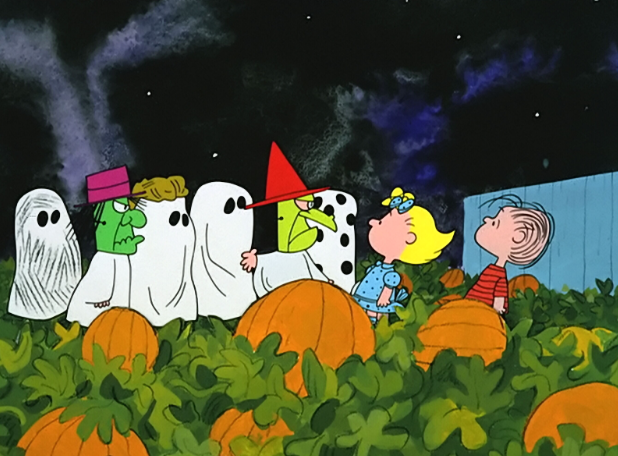 Hannah Hughes '25 / Emertainment Monthly Staff Writer
October is finally here! And that means Halloween season is officially upon us! Time for haunted houses, hayrides, costumes, trick r' treating, and most importantly, scary movies. But there are so many Halloween movies out there, how would you even know which ones to start with? Witch, please! Below, you'll find a list of five spook-tacular movies sure to put you in the Halloween mood: 
1 ~ Hocus Pocus (1993)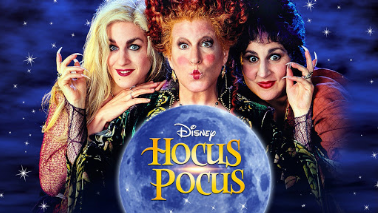 YouTubeHocus Pocus 2 | Official Trailer | Disney+ – YouTube
Hocus Pocus is a quintessential movie that one must watch at least once during the Halloween season. 
After moving to Massachusetts all the way from California, teenager Max Dennison (Omri Katz) is less than thrilled to be stuck with his kid sister Dani (Thori Burch) on Halloween night. However, in order to impress his new crush Allison (Vinessa Shaw), Max lights a black flame candle in an old witch's cottage, resurrecting The Sanderson Sisters; Sarah (Sarah-Jessica Parker), Mary (Kathy Najimy), And Winnifred (Bette Midler), Salem's resident witches. 
What follows is a mad-cap adventure featuring a talking cat, the living dead, and flying cleaning supplies. Although our band of young heroes are endearing to watch, there is no question that the Sanderson witches are the true stars of the show. The combination of their eccentric personalities, as well as the trio's excellent chemistry & comedic timing, make this film highly entertaining!
To add to the excitement, Hocus Pocus recently celebrated its 25th anniversary back in 2018, with a Freeform Musical Special, entitled The Hocus Pocus 25th Anniversary Halloween Bash. Additionally, the long-awaited sequel, Hocus Pocus 2, was released on September 30th, just in time for October! 
So, do yourself a favor and stream the original Hocus Pocus on Disney Plus! You'll be sure to be singing "I Put A Spell On You" all year long.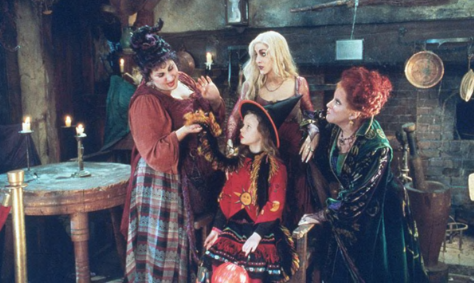 Hello MagazineHocus Pocus: Where are the child stars now? | HELLO!
2 ~ Halloween (1978)
For those looking for a little bit scarier of a film, look no further than John Carpenter's 1978 Halloween. Michael Myers (Nick Castle), a deranged murderer, escapes a mental institution and "goes home" to Haddonfield where he sets his murderous sights on girl-next-door Laurie Strode (Jamie Lee Curtis). 
Many consider Halloween to be the first of its kind, setting the trend for the gory 80's slasher movies that became popular just two years after its release. But Halloween itself, although brutal in nature, ditches most of the blood and guts for more of a slow-burning, psychological approach. 
It's undeniable that Michael Myers is an iconic figure in pop culture, during and outside of the month of October, and this is the movie that introduced the entire world to him. Say what you will about the several sequels to follow, this Michael is terrifying in his own right. There is something about him silently stalking around Haddonfield… It sends a shiver down your spine! You think you see him behind the hedge, hiding in the laundry blowing in the wind, you turn away for one second, and he's gone. You have no idea where he, and his bloody 8-inch kitchen knife, will be next.
That is of course, until you hear his theme song. 
As Michael's antithesis, Jamie Lee Curtis cements herself as a pioneer of the final girl in the horror genre, setting the stage for Alices (1980's Friday The Thirteenth), Nancys (1984's Nightmare On Elm Street), and Sidneys (1996's Scream) alike to combat the killers in their own movies in the years to follow. 
You can scream… *Ahem stream Halloween this October through the horror platform Shudder!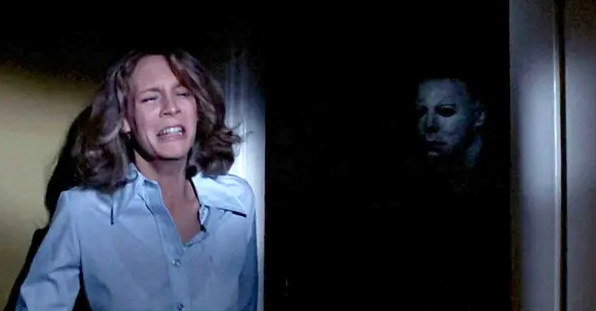 The New York TimesHalloween' 1978: The Times Finally Reviews a Horror Classic – The New York Times
3 ~ It's The Great Pumpkin, Charlie Brown (1966)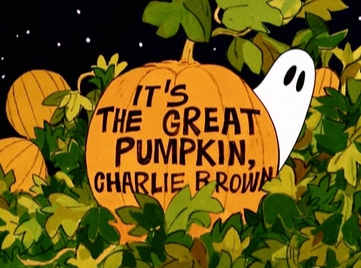 WikipediaIt's the Great Pumpkin, Charlie Brown – Wikipedia
If you think this flick is just for the kiddos, then think again! It's the Great Pumpkin, Charlie Brown is a perfect movie for anyone this Autumn.
In this installment, we see our favorite Peanuts characters prepare for Halloween. As the rest go trick or treating and to Violet's Halloween party, Linus (voiced by Christopher Shea) & Sally (voiced by Cathy Steinberg) sit in the pumpkin patch and wait for The Great Pumpkin to appear, a magical being who thrives on Halloween spirit and brings toys and candy to all the boys and girls who believe (Certainly to be confused with the jolly man in the red coat…)!
The animation & artwork in this film is so lovely, and almost comforting in a way. The same can be said for the score, performed by the incomparable jazz sextet, The Vince Guaraldi Trio. The instrumental tracks encapsulate all of the elements of Autumn, from the chilled breeze, to the leaves gently falling to the ground. The entire movie is like a warm hug!
And who doesn't love the Peanuts? The gang is a pleasure to watch on screen, the plot punctuated with their dry, poignant humor and classic bits. Just don't let Charlie Brown get too close to that football!
This film is nostalgia at its finest, reminding us all of what Halloween is like as a kid. 
Visit the most sincere pumpkin patch and stream It's the Great Pumpkin, Charlie Brown on Apple TV+!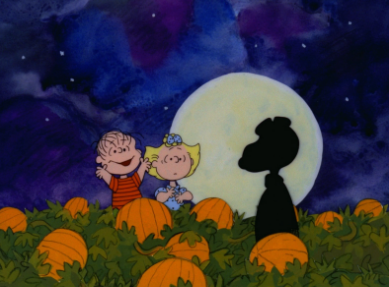 Detroit Free PressIt's the Great Pumpkin, Charlie Brown' will return to public TV this year
4 ~ Trick R' Treat (2007)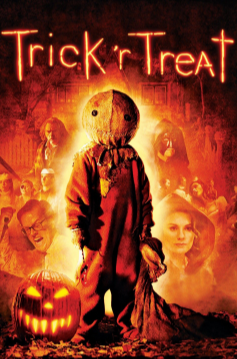 Rotten TomatoesTrick 'r Treat – Rotten Tomatoes
Again, for those looking for more of a fright this Halloween, boy is this film for you!
Trick R' Treat follows the outrageous and absurd celebration of Halloween in the fictional town of Warren Valley, Ohio. The film is similar to an anthology, where we are told separate stories, however, the characters and story points intersect as the night goes on. 
The most common throughline in these gruesome shenanigans is Sam, a small creature dressed in orange with a burlap sack over his head. He has come to Warren Valley to make sure all are following the "rules" of Halloween, because those who don't will face grisly consequences. 
Trick R' Treat is a cult classic and sometimes overlooked, but it's a real gem in the horror genre, especially around Halloween! Michael Myers is great, but if you find him a little too tame, Sam and his pals in Ohio certainly kick the terror up a notch!
A more modern take on Halloween then Carpenter's 1978 film, Trick R' Treat is a perfect slice of early 2000's horror, and is a uniquely well-made film within the typically lackluster subgenre. It puts some impressive gore & special effects on display. Not to mention, it has a plot that is equally as shocking as it is engaging, with twists and turns that somehow perfectly fit together like pieces of a puzzle. It takes real genius to get a film like this to work, and for those who want a little more of a scare this spooky season, Trick R' Treat is sure to leave you in shock & awe. 
Give adoranle little Sam some candy (or else…) and watch Trick R' Treat on Amazon Prime Video, Vudu, and plenty of other streaming services!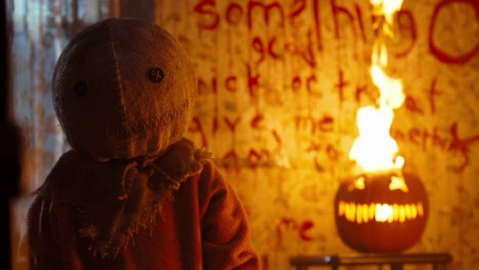 Nerdist10 TRICK 'R TREAT Facts from Director Mike Dougherty – Nerdist
5 ~ Halloweentown (1998)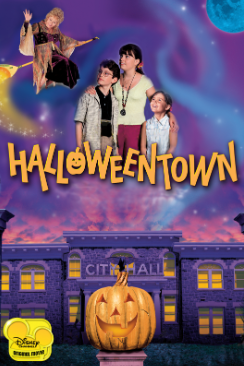 IMDbHalloweentown (TV Movie 1998) – IMDb
Last but certainly not least, we have the Disney Channel Original Movie, Halloweentown. 
Halloweentown tells the story of Marnie Piper (Kimberly J. Brown), a teenage girl obsessed with Halloween. When her Grandma Aggie (Debbie Reynolds) comes to visit her, along with her older brother Dylan (Joey Zimmerman) and her younger sister Sophie (Emily Roeske), Marnie discovers she belongs to a powerful family of witches. Wanting answers, Marnie and her siblings follow their grandmother back to her home in Halloweentown, where creatures of all kinds live in harmony all year-round. 
Although originally made for tv, Halloweentown is a great movie for the entire family. With a cast of colorful characters, including the wise-cracking skeleton taxi driver Benny (Voiced by Rino Romano), "handsome boy" Luke, who's harboring a secret (Phillip Van Dyke), and the charming warlock and mayor of Halloweentown, Kalabar (Robin Thomas).  The movie drives home the point of Halloween as fantastical amusement, and brings the holiday beyond just cheap scares. It's central message being that we don't have to be scared of people and things that are different from us.  
As a kid, who doesn't want to make witch's brew? Or go to a Yeti's ice cream shop? How about buying your own flying broom? Halloweentown makes every element of Halloween twice as magical, while taking all the fear away and replacing it with fun. 
All of the characters in Halloweentown itself are so unique, not only within their makeup, clothing, and hair, but in the way the actors portray them. They all have such heart, and truly feel like real people. This just drives home the point that the creatures, ghouls, and goblins of Halloweentown deserve compassion just as much as we humans do. 
The film also draws a lot on the power of women, as well as the power of family, with Marnie learning from and drawing on the powers of both her grandmother, her mother Gwen (Judith Hoag), and all of her Cromwell family ancestors that came before her. Although their family dynamic is initially quite strained, it's only when they stand together (Dylan and Sophie included) that they can fight to save both Halloweentown and the mortal world!
Speaking of our main character Marnie, Everyone who loves Halloween can see a little bit of themselves in her. She is different from everyone else, and although she doesn't want to hide that, she wants to know why. Lucky for her, she turns out to have magical powers, but even without them, she is just as endearing and relatable as ever. 
The movie embodies the true essence of Halloween. The holiday is all about embracing our weirdness. As Marnie herself would say, "Halloween is cool" and we couldn't agree more. 
You can be transported to Halloweentown by streaming the movie, as well as its sequels, on Disney Plus this Fall.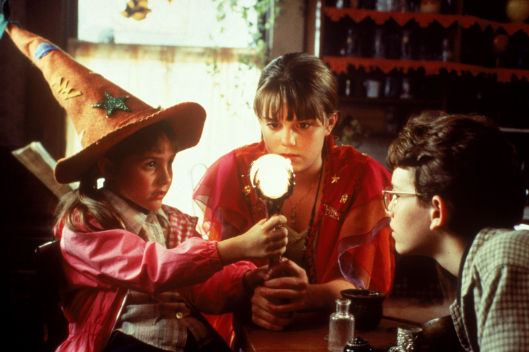 IMDbHalloweentown (TV Movie 1998) – IMDb
So there you have it, five wonderfully spooky films to start off your October with. Watch them while you're carving your pumpkin, bobbing for apples, or eating all of your favorite candy. Any way you choose to get into the spirit, have a safe and happy Halloween!