Steve Lacy Concert Review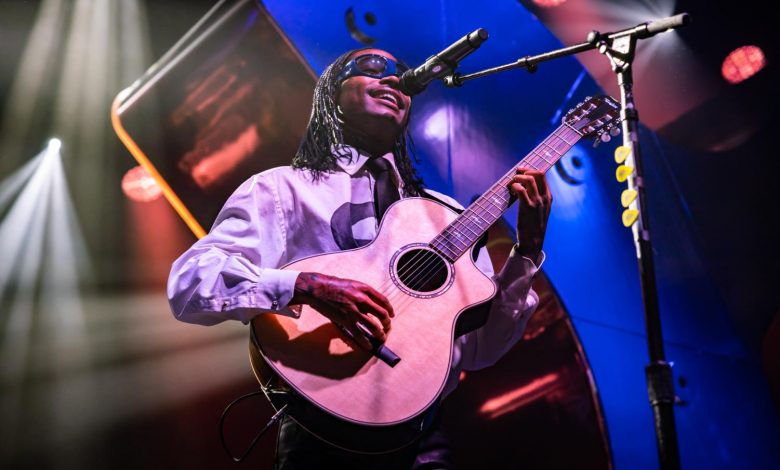 Samantha Edelman '26 / Emertainment Monthly Staff Writer
Recent number one hit on Billboard Hot 100, Steve Lacy, honored Boston's Roadrunner Stadium on Monday October 10th.
On July 15th, 2022, Lacy released his album, Gemini Rights. Since the release of  his single "Bad Habit", which had blown up on TikTok, he has significantly grown in popularity. Many die hard fans awaited this tour. . The crowd was packed together with excitement, singing his songs before he had even entered the stage.
The opening act, Fosheé, dressed  in  simple shorts and tank top. This connected with her music being a mix of punk rock and soft r&b. Despite the crowd not knowing her lyrics other than her hit songs "Candy Grapes," "Deep End," and "Sunshine," she was still able to excite the crowd for Lacy's entrance.  
The small venue was packed tightly with fans. The line simply to enter the Roadrunner Stadium went around the block. General admission seating was forced shoulder-to-shoulder, with audience members constricted solely to the space their own body took up. The audience on the second level were similarly up close and personal, with multiple pass outs throughout the set.  Luckily, security was able to handle it and everybody was healthy in the end.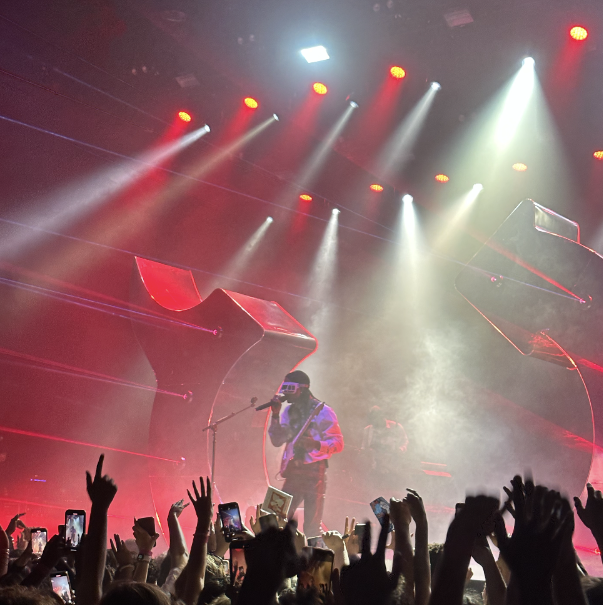 Steve Lacy eventually made his dramatic entrance, walking out of a cloud of smoke wearing a white button down top decorated with a graffiti style money symbol. He accessorized with  a black tie and his iconic signature sunglasses. His band, also wearing white button ups, joined alongside him. Lacy started by playing the opening riff to the first single off his newest album, "Intro," as the lights turned blue. 
Lacy was completely into the crowd's energy. 
From his last Apollo XXI tour in 2019, it is evident that Lacy has grown as a person and as a performer. He's progressed from a  small indie artist to #1 on Billboard charts while maintaining his funny and warm hearted personality.
For the first time Lacy let security bring a fan from the crowd on stage to sing "Ryd" simply based on the sign he was holding up and the excitement he had for the opportunity. Lacy eventually joined in with him as they sang the end of the song, the crowd enjoying the addition of their fellow audience member. 
The setlist was a mix of old classics such as "Only If" and " Ryd" as well as pop songs like "Bad Habit," "Static," "Helmet," and "Amber." These performances were aided with the mood lighting, strobes, and unique foil set design. The set list as a whole ran through very smoothly as he was able to transition from each song with ease. The audience embraced each change, becoming more excited with song.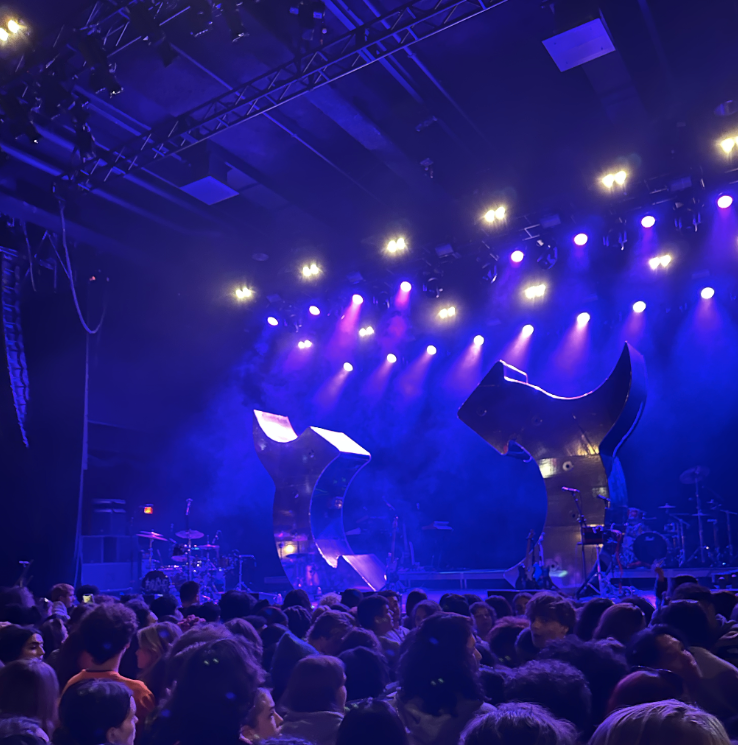 As he looked out at the sea of cellular devices, Lacy shared his opinion with the societal norm that comes with phone usage today. He said that, "I love how everybody documents things these days but sometimes it's nice to just see all your faces and your smiles." This statement connected with the crowd and every phone slipped down into pockets. Cheers replaced camera flashes, and  people put their empty hands out to Lacy. 
Lacy also shared his own feelings on his growth and how far he has come. He said "I never really thought I'd get here. I just kept walking through doors until one opened for me"     
This night was truly a spiritual experience. Lacy is an inclusive performer who held every single person's attention, and for one night it felt like nothing else existed except the crowd and his energy.