Blackbird Season Finale: A Thrilling Big Screen Event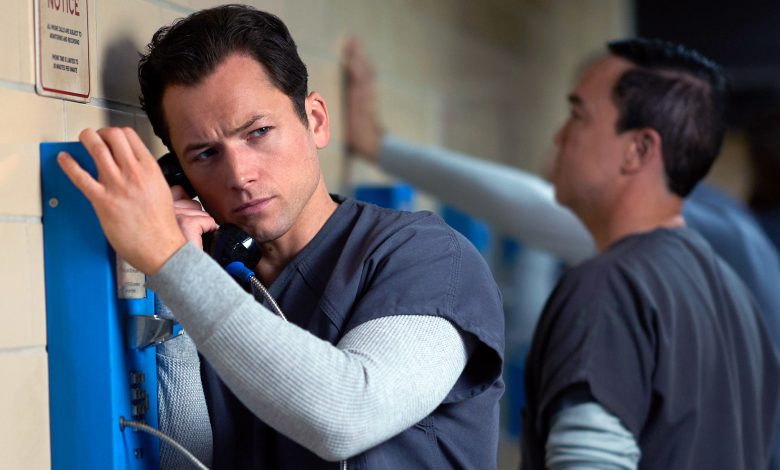 Charlie von Peterffy '24 / Entertainment Monthly Staff Writer
The distinction between cinema and television has slowly faded over the past decade. These new TV productions, especially those produced by streaming services like Netflix and Disney+, structure themselves to be binge-worthy. The pacing, story, and general layout demand that viewers absorb a TV show instantaneously rather than over several weeks. Due to their binge structure, these series often feel more like long films, and that formula has proven successful. Popular Netflix series such as Stranger Things and Peaky Blinders use this long-film format to create slow-burn stories that lead to triumphant climaxes of epic proportions. As other studios and companies witnessed the formula's success, they began to jump on the bandwagon. Blackbird, an Apple TV+ mini series, is another success story. It is based on the 2010 autobiographical novel, In with the Devil: a Fallen Hero, a Serial Killer, and a Dangerous Bargain for Redemption, which is about a recent convict's journey to gain freedom by retrieving a confession from a highly suspected serial killer. With terrific performances, excellent writing, and a beguilingly dark tone, Blackbird is a satisfying show. Recently, the filmmakers gave its finale a special screening in theaters. This screening gives the series a much more epic conclusion, as its cinematic demands require a much larger presentation than TVs offer.
Based on a true story, Blackbird is about promising football star James "Jimmy" Keene (Taron Egerton) as he gets arrested in a sting operation to end his successful narcotics business in Chicago, Illinois. He strikes a deal with the FBI to get out of prison, where he agrees to get a confession from fellow convict Lawrence "Larry" Hall (Paul Walter Hauser) for murders he claims to have committed. These crimes, however, are almost impossible to confirm, considering his past reputation as a serial confessor of made-up crimes. Throughout the series, Keene must deal with the harsh reality of his mistakes while playing a dangerous game of being a snitch. Whether he succeeds or fails is hard to know until the very end.
Screening the final episode in a theater makes it more glorious. While a solid episode on its own, "You Promised" demands a theatrical presentation. In the theater, everything is amplified. Eggerton and Hauser's chemistry mesmerizes viewers, creating boundless magic that dances around the screen. Although a bit weak in places because of loose writing, the story is relatively absorbing. Its tonal consistency and pacing could use polishing, but there is enough suspenseful buildup and tension to make up for the issue. The characters have enough detail to please, even if the dialogue sometimes fails to impress. They have exciting arcs throughout, whether they grow or deteriorate. Visually, the series feels like an extended movie. With cinematography similar to that seen in drama films, a color scheme of grays and browns to match the tone, and grounded practical effects usage, each episode feels more cinematic in scale. Everything feels more electrifying than an average TV show, so putting it on the big screen fits its demands more appropriately. Overall, the finale of Blackbird is solidly crafted to be one of Apple TV+'s stronger outings, providing lots of nuance and chemistry that are dazzling to watch. Watching it on the big screen certainly boosts its appeal, as the entire show feels more like an extended movie than a miniseries. If the chance arises, anyone willing should see "You Promised" in their local theaters. It is both a compelling way to view the Blackbird finale and a nice escape from reality––especially when there is a Q&A with the show's cast and crew afterward, which enables the viewer to see behind the scenes.