The Success of Puss in Boots: The Last Wish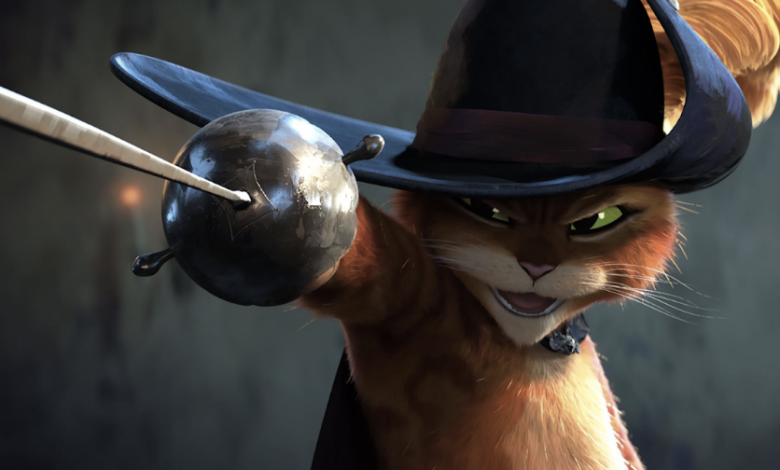 Molly Kurpis '25 / Emertainment Monthly Staff Writer
December 2022 brought two sequels that would change film discourse for weeks to come. While Avatar: The Way of Water received acclaimed feedback from worldwide audiences, Puss in Boots: The Last Wish shocked theaters internationally with a 95% rating on Rotten Tomatoes and a domestic opening of over $12 million dollars, grossing over $297 million dollars worldwide, and counting. What happened? The previous Puss in Boots generated roughly $555 million over a decade ago, even. How did The Last Wish regain such indisputable attention in such a short amount of time?
The Last Wish follows the story of Puss in Boots (Antonio Banderas), a side character from the Dreamworks franchise Shrek, as he learns that he only has one life out of nine left. He is determined to obtain the wishing star, which grants a single wish to anyone who uses its corresponding map. Puss adventures to the dark forest along with his old companion Kitty Soft Paws (Salma Hayek), who wants the map as badly as Puss does, as well as a stray dog (and new friend, much to Puss' dismay) Perrito (Harvey Guillén). The trio encounters various obstacles presented by different antagonists who strive for the same map, as well as Death (Wagner Moura), chasing Puss' tail as he endures his final life. Instead of facing the same challenges as the first film, Puss encounters new problems, and his character is forced to change as a result. Each of the characters learn a valuable lesson in companionship and trust. The various storylines are all connected by the common theme of greed, explored through the childhood narratives of Goldilocks and Little Jack Horner. Every part of the movie joins together in the third act, where each character comes to terms with their selfishness, besides Horner, who gets sucked into his internal bag at the end. The connections between each part of the movie intertwine neatly, creating a compelling story with interesting characters and an important message: often the things we wish for are things right in front of us.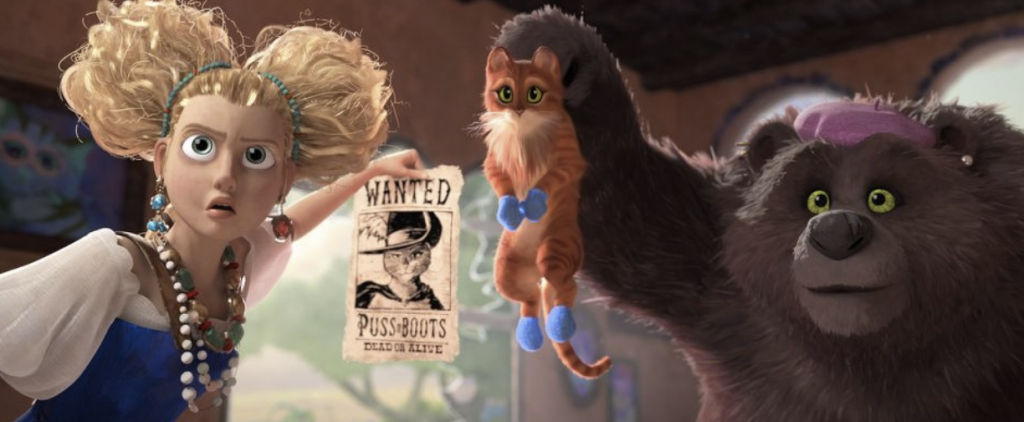 Along with the prodigious script, The Last Wish features popular A- list actors who bring their characters to life. The star-studded cast includes Oscar Winner Olivia Coleman, Oscar Nominee Florence Pugh, stand-up comedian John Mulaney, Brazilian director Wagner Moura, and BAFTA Nominee Ray Winston. The cast spans various age groups, as well as ethnicities. These well-respected artists make The Last Wish entertaining not only for children, but for the tens of thousands of fans each cast member attracts. The  actors are dedicated to their characters, making each action and each decision matter. The movie becomes enchanting and exciting, something genuinely entertaining to watch. The actor's voices also compliment its detailed animation style. Director Joel Crawford describes the film's animation as "a fairy tale painting" using hand-drawn techniques to give the film an organic feel (SYFY). Clips aren't always smooth, adding to the continuous motion each character faces through their journeys to acquire their wish.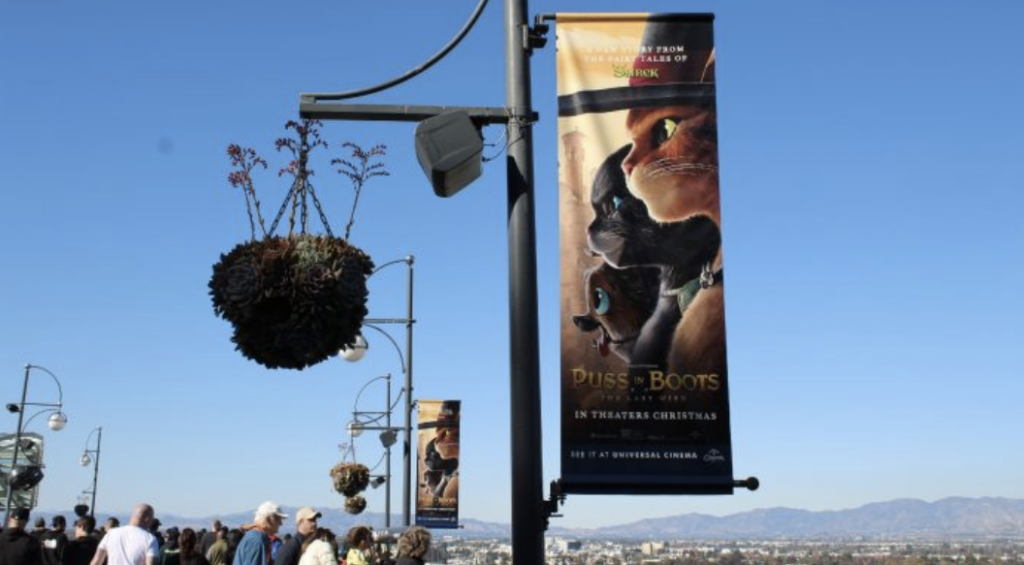 Prior to the film's release, advertisements for The Last Wish appeared everywhere. Puss in Boots appeared on billboards, newspapers, train stations, taxis and buses, between tweets on Twitter and posts on Instagram. The trailer played before videos on Youtube and between Tik Toks. Aflac insurance released an ad of Puss and the Aflac duck running through an intense battle scene. The marketing team behind The Last Wish reached out to all sorts of audiences in order to promote their film. Though being a children's film, the movie's continuous presence on social media and in public places likely made an impact on its stark financial success. As proven with other newly released movies like M3GAN (2023),  great advertising can make a strong impact on a movie's box office revenue, as well as generate a fandom of people supporting and praising the movie's excellence.
The Last Wish is worth the hype. The film was created by people who genuinely love making movies. Time and care went into the story and screenplay. Instead of being a sequel for the sake of money, The Last Wish is a sequel that adds dimension to the beloved Puss in Boots, as well as the old fairy tale characters. It deserves every bit of attention it is receiving, and will hopefully represent what types of sequels should be made for movies to come.