SZA Concert Review: Boston Edition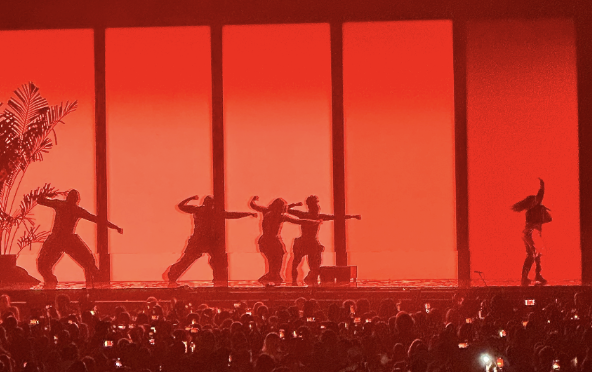 Samantha Edelman '26 / Emertainment Monthly Staff Writer
After her recent album release titled "SOS" on December 9th, 2022, SZA honored Boston's TD Garden venue on Tuesday, February 28th.
Since the release of her new album,  SZA has taken the world by storm. Almost every state sold out has her new album already eligible for double platinum, and this is only her second album thus far. 
The opening act, Omar Opallo, blessed the stage with his presence. Recently coming out with his album, "Ivory" in April of 2022, and even more recently, his single "3 Boys" on February 17th of 2023, he has over 11 million listeners on spotify. He played songs like "Useless," "Evergreen," and "Apollo." His set was only 11 songs long, but was nothing short of fantastic. 
The venue was decorated with extreme set design for each song. It was an unreal experience. There were many aspects and  intricate details to each set for each song which was beautiful. For instance, for her hit song,"Kill Bill," she was dressed up in the same outfit from the famous movie: "Kill Bill: Vol.1" from 2003, directed by Quentin Tarintino. Furthermore, due to the theme being SOS, there was a raft that lifted the artist up into the sky while a makeshift lighthouse shined a bright light in circles around the venue.
SZA's outfits were something else. She followed the same aspect of her set design in her outfits to match which seemed very difficult, but she pulled it off seamlessly. For example, she was in the same jacket as worn in the "Kill Bill: Vol.1" film during her song: "Kill Bill." Also, she was in a full gold puffy gown whilst in the raft in the sky.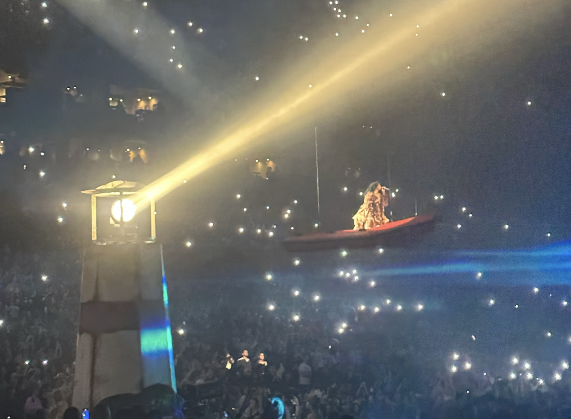 SZA played every song with eloquence and beauty in her voice. It is hard to hit every note right while live but she was able to do it and make it look easy. The way that she has every single person in the audience standing up for every single song whilst constantly singing shows major accompaniment in her work and further shows how much it touches viewers.
From her last album release on June 9th, 2017, her fans were long awaiting a second album, and it finally came… and did NOT fall short. While almost doubling the amount of songs she put in her album last time (14) compared to her newest album release with 23, there was much more opportunity for change in her sound and music type.
The setlist was a mix of old classics such as "Broken Clocks" and "Garden (Say It Like Dat)" as well as her newer songs like "Low," "Snooze," "Nobody Gets Me," and  "Shirt." The choreography behind the artist had the energy to light the sky. There was not a dull moment throughout the entire set. 
SZA as well as Omar Apollo had truly outdone themselves and NEED to come back to Boston again as soon as humanly possible. SZA said at the end of her show how "loving ourselves is what we needed this year." This most definitely was what everybody related to in this album and her music especially, and this was a wonderful way to say goodbye to a very connected crowd.