The Best Four Albums For Broken Hearts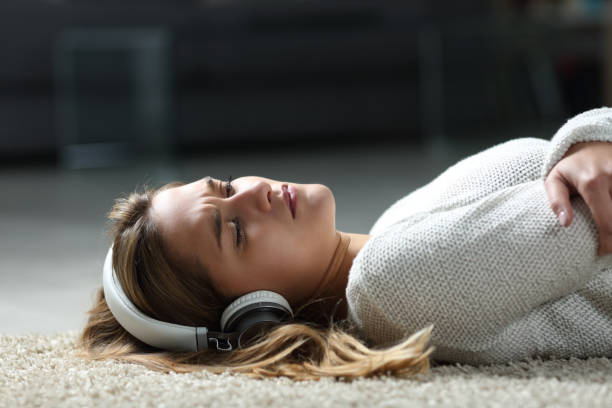 Hannah Hughes '25 / Emertainment Monthly Staff Writer
Recovering from a break-up is messy, and we've all been there. Whether you're crying in your car driving down the freeway, curled up in bed with a tub of ice cream, or sprawled out on your softest rug, when your heart is breaking, you do everything you can to try and escape the pain. And music is a wonderful way to do just that.
When you go through a break-up, it may feel like you're going through it alone, but you can take solace knowing some of your favorite artists have been through similar experiences, and have put it into their music for you to scream, cry to, and most importantly, take comfort in.
4 ~ Happier Than Ever by Billie Eilish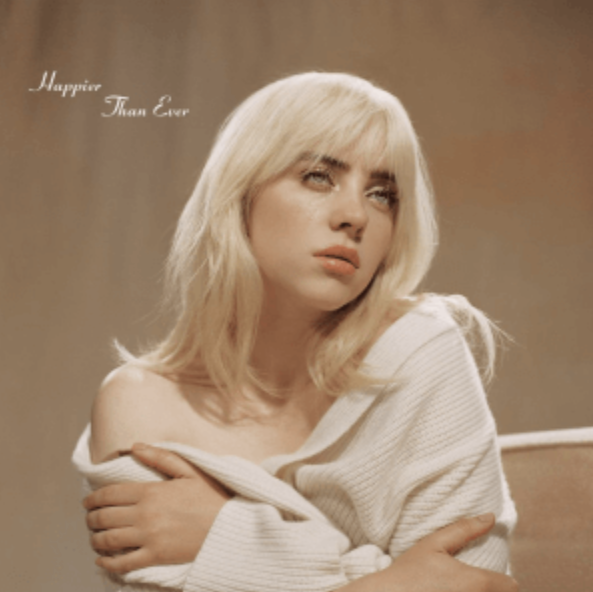 Anger, sadness, and empowerment go hand-in-hand to create Eilish's second album Happier Than Ever, which features plenty of tracks that will help you channel all of the emotions you may be having during a break-up. 
Eilish's album contains songs like "Lost Cause" and "I Didn't Change My Number," which clearly draws on the upset a relationship may cause, while softer songs like "My Future," and "Getting Older" really draw on focusing on growing up and growing out of things that don't serve you, including relationships. 
Perhaps the most gentle song on the album, "Halley's Comet" features a dreamy underwater piano as the backing track to Eilish's rich, stunning vocals. The track focuses on feeling foolish for loving someone so deeply, which is a complicated emotion that is flawlessly portrayed in the song.
With the title track being formed around the lyric "when I'm away from you, I'm happier than ever," it's clear the message Eilish is trying to send is one that transcends the hurt and pain that can come from a break-up. 
The music begs you to consider the ways in which you have been hurt, but how that can empower you and make you a better, stronger person over time. A true message we may not want to hear, but that we all should. 
3 ~ Punisher by Phoebe Bridgers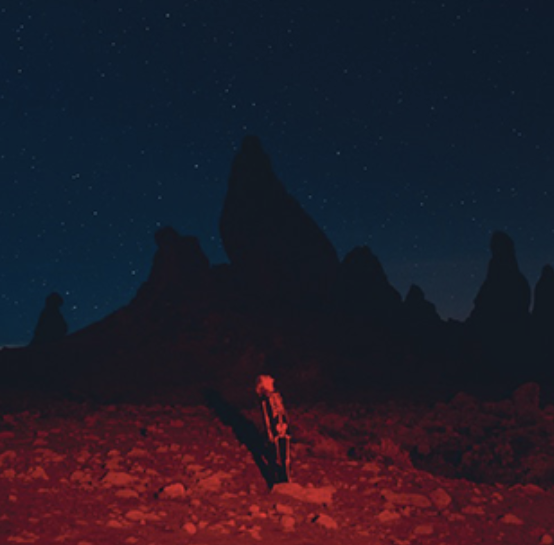 Queen of the sad indie ballad, Bridgers delivers a stunning album filled with more than enough heart and emotion. 
The album included lyrical masterpieces like "Moon Song", which according to an article from the Stony Brook Press, really exemplifies true care and devotion to someone through Bridger's imagery of animals (like the loyal dog and wounded bird) as well as the notion of giving someone the moon, if it was only possible. 
Other standouts include the melancholic "Graceland Too," which perfectly describes the vibes of a lonely late-night drive, and "Savior Complex," which is about exactly what it sounds, a troubled relationship in which a partner feels like they are able to "fix" the other, but find it inevitably emotionally draining to do so. 
Bridgers even goes as far to describe the partner in question as vampiric, with the lines: "Baby you're a vampire / you want blood and I promised. / I'm a bad liar / with a savior complex."
Punisher offers ample opportunity to reflect on your past relationship with tears streaming down your cheeks, but with a full and healing heart. 
2 ~ Red (Taylor's Version) by Taylor Swift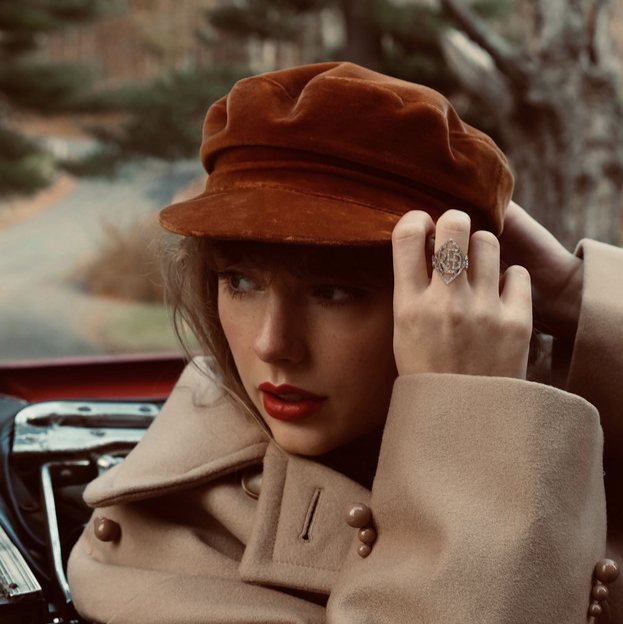 Few albums really seem to tell stories in the way that Swift's Red does. The album details an entire relationship, in all its facets, from the exciting beginning all the way through to its haunting ending. 
Featuring emotional tracks "Come Back… Be Here," "I Almost Do," and "Everything Has Changed," and special newly released songs that weren't featured on the original 2012 release of the album, including "Better Man" and "Nothing New," which features another female artist on this list, Phoebe Bridgers.
Even the album's more upbeat numbers still maintain an emotional sentiment, like "Red" (the album's namesake) which describes a relationship and its accompanying emotions in vibrant colors and stunning metaphors.
Probably the most notable track on the album is Swift's "All Too Well", and her recent re-release contains a 10-Minute Version. The song describes a relationship in which Swift seemingly gave her all and fell for a man who gave her little in return, blaming a lot of their problems on their significant age difference. 
The extended version contains stinging lines like "I was never good at telling jokes but the punchline goes / I'll get older but your lovers stay my age." and "they say "all's well that ends well" but I'm in a new hell every time / you double-cross my mind."
Red will make you smile at the good times, just before it the music brings you in for a nice cry, like a warm embrace.
1 ~ SOUR by Olivia Rodrigo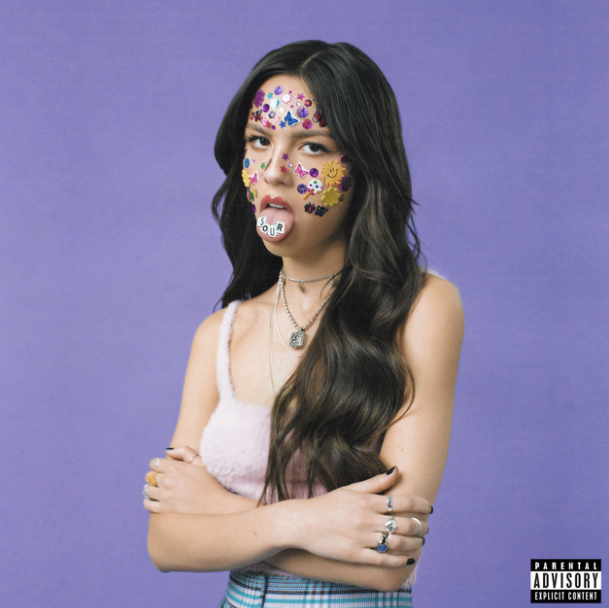 The break-up album to end all break-up albums. If you're going to listen to any of the albums listed, Olivia Rodrigo's SOUR should be it. 
Breaking into the pop scene is no easy feat, but Rodrigo stunned fans with her 11 track debut in 2021. According to an article published on Uproxx, in November of last year, she became the first female pop artist to have 4 songs with over a billion streams each. 
With clear inspiration taken from previously mentioned women in pop, like Taylor Swift, Billie Eilish, and many others Rodrigo delivers break-up anthems like "Good 4 U" and "Deja Vu", which angrily call out an ex for moving on too quickly. 
But Rodrigo proves she can deliver on slower, more emotional pieces as well, with her smash-hit "Driver's License" proving to be the album's most popular piece, but with other songs like "Traitor", "Favorite Crime, and "Enough For You" showcase beautifully dramatic vocals and instrumental tracks, with brilliantly written lyrics that are easy to relate to. 
Music offers an excellent way to express our emotions, especially in times of pain. These albums offer great songs and storytelling that will help you laugh, cry, yell, but most of all, realize you can overcome the heartbreak, and love again.