The Best Cover Songs You've Never Heard Of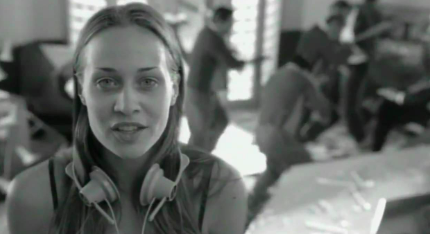 Hannah Hughes '25 / Emertainment Monthly Staff Writer
Music is art and often, art imitates itself. Throughout the years, there have been countless covers of artists putting their own twist on classic songs, sometimes, to the success of becoming more famous than the original, although this is considerably rare.
More often, an artist's cover tracks sink into obscurity, only to be pulled out at live performances or recorded for their most dedicated fanbase. An artist's covers are most likely never their most famous work. 
Despite this, that doesn't mean they should simply be discarded or discounted. Hearing a familiar song with a new beat is almost like seeing a room with a fresh coat of paint for the first time. The familiarity is comforting and inviting, but it's refreshing and new all the same. 
Here is a list of six covers that you should definitely take a listen to.
1 ~ "Across The Universe" by Fiona Apple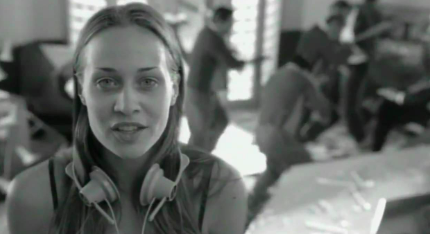 Originally sung by The Beatles and written by John Lennon, Apple slows down the song a considerable amount, using a simple backing track, highlighting her smooth and airy vocals, which still manage to give the song the same dreamlike quality as the original.
Yet, although it has some striking similarities, Apple's delivery seems to give "Across The Universe" an entirely different meaning all together, the melody and words seem to flow and float, sounding and feeling considerably lighter and more relaxed than the original. 
If you're a fan of The Beatles and are looking for a cover that still is true to the original, look no further than Fiona Apple's "Across The Universe."
2 ~ "Back To Black" by BENEE
New Zealand singer BENEE gives Amy Winehouse's hit song a delightful haunting quality by trading out the iconic piano for softer, rippled guitar notes and light drums. 
Although it sounds so different, BENEE is still able to somehow encapsulate the same magic Amy Winehouse had in her original track, but in a much more controlled and toned-down nature. 
BENEE really calls attention to the lyrics by taking her time to stretch out the deeper, lower notes to highlight her own voice. 
Although some may be missing Mark Ronson's music and Winehouse's vocals, BENEE offers a new twist on "Back To Black" that gives you all the same sensations. 
3 ~ "Don't You Want Me" by Neon Trees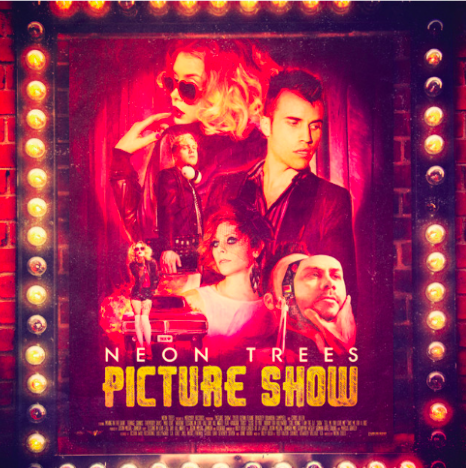 "Don't You Want Me" is a well-known 80s song by The Human League. According to an article from Stereogum, The song was the band's first big breakthrough in America, as the band originated in the UK. Everything about The Human League went against American music standards at the time, yet they hit number one on the Billboard Top 100 with "Don't You Want Me" in 1982. 
Thirty years later, pop punk band Neon Trees released their own cover of "Don't You Want Me," keeping some of the original's synth elements, but layering it with a rocking guitar riff and pounding drums. 
The cover removes some of the "aloof" nature of the original and gives the song a very welcomed energetic punch that the original lacks. Lead Vocalist Tyler Glenn's vocals really push this rendition over the edge, as he pays homage to the robotic tones of The Human League's Phil Oakley, but gives the vocals a sharper and harsher edge to really push it into pop punk territory. 
4 ~ "Friday I'm In Love" by Phoebe Bridgers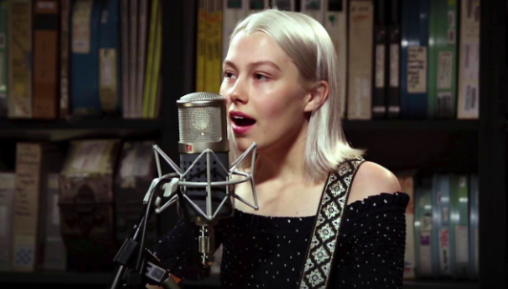 In this Spotify Exclusive track, Indie singer Bridgers takes The Cure's upbeat alternative track and turns it into a slow, soul-encapsulating ballad. 
The track is simply Bridgers' gentle voice against an even gentler piano. As she sings the lyrics in a deliberate fashion, her own voice is layered in, allowing for her to beautifully harmonize with herself.
This "stripped down" version of "Friday I'm In Love" allows you to truly appreciate the catchy lyrics written by Robert Smith, which are almost given a deeper meaning when put against such a barebacking track and slow tempo.
5 ~ "Girl Crush" by Harry Styles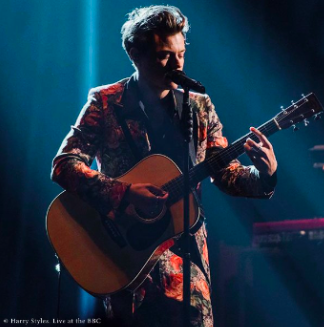 In another Spotify Exclusive, pop prince Harry Styles takes on country song "Girl Crush," (originally performed by Little Big Town), and does so with immense success.
Similar to Bridgers' version of "Friday I'm In Love," Styles truly lets his voice and the words be the star in the cover. The way he almost wails the words seems imbued with such deep emotion, that matches the crooning voice of Little Big Town's Karen Fairchild, but with a bit of a different sentiment. 
Styles' version of "Girl Crush" doesn't make any monumental changes to the song's tone or essence, but almost the lack of extreme change makes it feel more personal, almost like you are sitting down with an old friend and listening to a song they wrote for the first time. 
6 ~ "I'm On Fire" by Soccer Mommy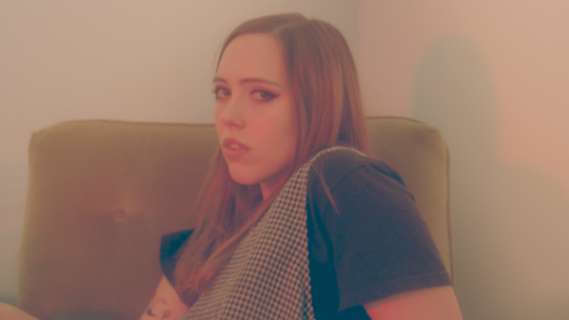 Springsteen's "I'm On Fire" comes off arguably his most famous album, Born In The U.S.A. The track is fast-paced, but with a sort of hollow quality, which creates a unique juxtaposition. With a blend of rock and country sounds, the song sounds almost like a sped-up cowboy's lullaby. 
Indie artist Soccer Mommy's version completely takes this notion and flips it on its head, eliminating nearly all of Springsteen's musical choices and replacing it with sweeping guitar chords and occasional piano notes. 
The song has a completely different feel than the original, although it does take away some of the more uncommon elements of Springsteen's version, it offers a much different take on the song itself.  
Covers offer new and exciting reimaginings of some of our favorite melodies and lyrics from the past. Next time you stumble across one, give it a chance! You may hear a song much differently than you had before.