Super Megafest 2013: Manu Bennett Panel
Astghik Cin Poghosyan '17 / Emertainment Monthly Staff
Media by: Tori DeYeso '16 / Emertainment Monthly Staff
This year's Super Megafest brought a lot of excitement and a multitude of stars we as an audience have come to love and adore. One of this years honorary guests was Manu Bennett, well known for his role as Crixus in STARZ hit show Spartacus, Slade Wilson from CW's Arrow as well as his most recent role, Azog: The White Orc from The Hobbit.
The panel began with Manu captivating his audience with his Māori charisma. This was Bennet's first time in Boston, which he refers to as the City of Champions. Answering questions prompted by the audience, Bennet divulged into his journey into the art of acting. At a young age, he was in a car accident that killed his mother and brother and put him in a two-week coma. At the time, his girlfriend was a ballet dancer and he went to audition in her studio for West Side Story. The physical outlet allowed him to deal with his mourning and gave him a new medium in which to direct his emotions. Bennet commented "Acting was my route to survival".
After visiting his uncle in Hollywood, Bennet applied for an acting school in Australia even though he had no previous experience of the art whatsoever. To his surprise, he received an acceptance from them. Having prior knowledge in ballet, breakdancing and rugby, Bennet applied those to his acting roles and expressed that helped him a lot when it came to finding roles, since he had a good sense of movement and an impressive ability to physically portray emotions.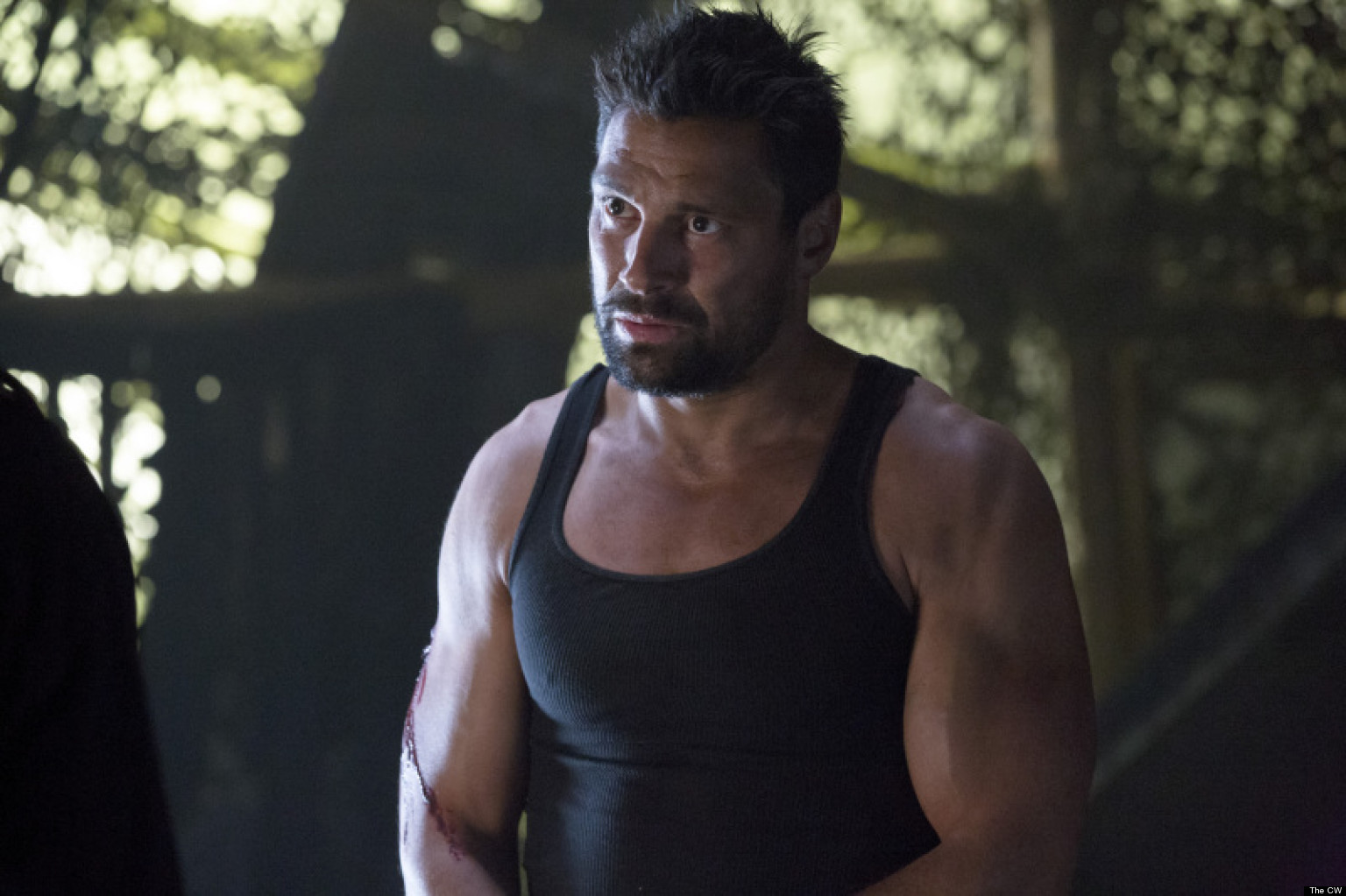 Further prompting revealed how he landed several of his iconic acting roles. Before starting Spartacus, he was signed up to do a movie with Jean Claude Van Damme but at the last minute, Van Damme bailed and left his career in a literal hole since he had to invest himself in swimming pool construction for some time. Manu admitted that during the audition for Spartacus he was at a breaking point and contemplating his career choice in regards of acting and whether or not it was the right route for him. After two rejections and one misunderstanding between his agent and the producers of the show, he was offered the role of Crixus if he promised not to cause bodily harm to his co-actors, since his character possessed an exponential amount of pent up rage.  While talking about Spartacus, Bennet commemorated his former co-star Andrew Whitfield, who had passed away after the shooting of the first season of the show.
When auditioning for the role of Azog: The White Orc in the Hobbit, Bennet was initially turned down but was then called two months before the premiere of the movie to play the role. Bennet remarked that most of the shooting happened in studio where his movements were recorded for animation and later on he did the voice recording.
Bennet was quite entertaining when he told the story of how he landed the role of Slade Wilson in the show Arrow. Before hearing about, Bennet had visited Marines in Quwait and some of them had taught him how to do a chokehold.  Later on while reading the script for the show producers in the studio, he choked the cameraman until he fell unconscious for his audition by accident. It landed him the role and Bennet teased that come Episode 8 of Season 2, his character is going to go through a surprising evolution.
While speaking, Bennet is just as animated as most of his roles are. He was quite excited for The Hobbit: The Desolation of Smaug premiere in LA since Lamborgini is going to give him a yellow Lamborgini Gallardo LP 570-4 Superleggera with the plates 'MyWarg', referring back to the wolf type creatures his character rides in The Hobbit.
Check back with us in the coming weeks for a one-on-one interview with Manu Bennett!