Top 10 Musicals/Plays Opening This Spring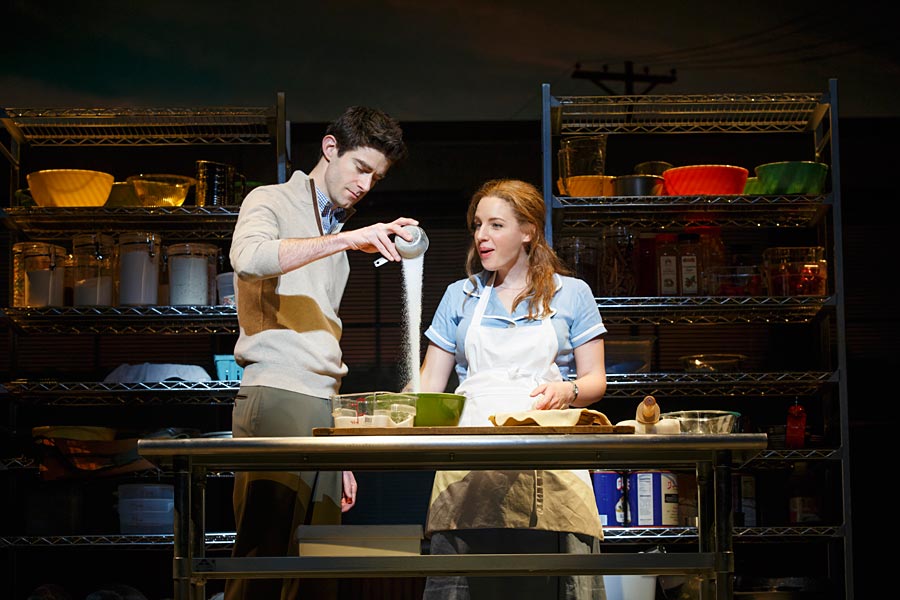 Nora Dominick '17/ Emertainment Monthly Co-Executive Stage Editor
Hamilton may continue to dominate the Broadway box-office this winter and spring, however there are some incredible new musicals and plays that are just getting started.
Although the 2015/2016 Broadway and Off-Broadway seasons are in full-swing there are several new captivating musicals and plays that will begin their Broadway and Off-Broadway runs this spring. The spring season is mostly dominated by new, refreshing musicals and plays and it will be interesting to see how they compete as the 70th Annual Tony Awards approaches.
Emertainment Monthly Stage Section has decided to countdown the Top 10 Musicals/Plays Opening This Spring.
Check out the full list below!
10. American Psycho
After a sold out run in London, American Psycho is set to hit the NYC stage this spring. The new musical is based on the best-selling novel by Bret Easton Ellis and is set in the excess of 1980s Manhattan, where young and handsome Wall Street banker Patrick Bateman pursues his darkest American dreams. With a score by Duncan Sheik (Spring Awakening) and starring Tony Award winner Alice Ripley, Benjamin Walker, Tony nominee Jennifer Damiano and Helene Yorke, American Psycho is sure to make heads turn when it begins previews on Broadway in March.
9. Dear Evan Hansen (Off-Broadway)
After a phenomenal run in Washington D.C last summer, Dear Evan Hansen is coming to 2econd Stage Theatre this spring. This amazing new musical features music and lyrics by Tony nominees Benj Pasek and Justin Paul (A Christmas Story, Dogfight) and a book by Steven Levenson. Dear Evan Hansen tells the story of Evan Hansen and he's about to get everything he's ever wanted: the girl of his dreams, the perfect family he's always longed for and a chance to finally fit in. He just has to hope that his chance to connect isn't blown by the secrets he has to conceal. No cast has been announced yet, however the Washington D.C run featured Ben Platt (Pitch Perfect) and fans are hoping he will continue with the musical Off-Broadway.
8. Tuck Everlasting
Based on the novel by Natalie Babbitt, Tuck Everlasting is brought to life with world-class artistry and powerful storytelling in a sweeping new production. When Winnie Foster discovers the magical secret of the Tuck family, she embarks on an extraordinary adventure that will change her life forever. Take a journey you'll never forget in this daring new Broadway musical about love, family and living life to the fullest. Tuck Everlasting will come to life on Broadway starring Andrew Keenan-Bolger, Carolee Carmello, Michael Park, Terrence Mann, Fred Applegate and many others. The new production is already one of the most talked about of the spring season and surely will win over the hearts of Broadway fans.
7. The Robber Bridegroom (Off-Broadway)
Based on the short story by beloved writer Eudora Welty, The Robber Bridegroom is the Southern-fried Robin Hood tale of Jamie Lockhart, a dangerous, handsome, backwoods rogue who's a gentleman by day and bandit by night. When he falls for the beautiful daughter of a wealthy planter, his world and code of ethics are turned upside down. Starring Steven Pasquale (The Bridges of Madison County), this beloved musical will hit the Off-Broadway stage as part of Roundabout Theatre Company's 50th season. After amazing audiences in The Bridges of Madison County, Pasquale makes a triumphant return and will not disappoint.
6. Disaster! A Musical
Some of Broadway's favorite stars are lining up for the new musical comedy Disaster! A Musical. Set in the wildest decade ever, Disaster! is a new Broadway musical that delivers earthquakes, tidal waves, infernos and some of the most unforgettable songs of the 70s. "Knock On Wood," "Hooked On A Feeling," "Sky High," "I Am Woman" and "Hot Stuff" are just a few of the two dozen classic tracks. Starring Seth Rudetsky, Kerry Butler, Adam Pascal, Faith Prince, Roger Bart and many others Disaster! is the hilarious new musical that will have all of Broadway laughing this spring.
5. The Crucible
Starring Academy Award nominee Saoirse Ronan (Brooklyn), The Crucible will be hitting the Broadway stage this spring. Arthur Miller's beloved play tells the story of the Salem witch trials that took place in the Province of Massachusetts Bay during 1692 and 1693. The play will make its way back to Broadway this spring starring Ronan, Sophie Okonedo, Ben Whishaw and Ciarán Hinds. Be sure to check out this classic play when it graces the Broadway stage once again.
4. Shuffle Along
Starring 6-time Tony Award winner Audra McDonald, Shuffle Along or the Making of the Musical Sensation of 1921 and All the Followed will grace the Music Box Theatre stage this spring. McDonald will play Lottie Gee, the 1920s performer who appeared in the cast of Shuffle Along. The 1921 musical by Flournoy Miller, Aubrey Lyles, Eubie Blake and Noble Sissle altered the face of Broadway by giving several heavy hitting black performers their first Broadway credits. By the time Shuffle Along left town and all seemed lost for this non-flashy musical during beginnings of The Great Depression. With an infection jazz score and amazing dance numbers, Shuffle Along sparked an amazing movement on Broadway and helped usher in a new and exciting era. Also starring Brian Stokes Mitchell, Billy Porter, Brandon Victor Dixon and Joshua Henry, Shuffle Along is sure to be the talk of the spring season.
3. She Loves Me
She Loves Me follows Amalia and Georg, two parfumerie clerks who aren't quite the best of friends. Constantly bumping heads while on the job, the sparring coworkers can't seem to find common ground. But little do they know the anonymous pen pals they have both been falling for happen to be each other! Will love continue to blossom once their identities are finally revealed? Starring Tony Award winner Laura Benanti, Gavin Creel and TV stars Zachary Levi and Jane Krakowski, She Loves Me will be presented as part of Roundabout Theatre Company's 50th season this spring. 

2. Eclipsed
After a phenomenal run this fall, Eclipsed is making its way to Broadway this spring. Written by The Walking Dead star Danai Gurira and starring Academy Award winner Lupita Nyong'o, Pascale Armand, Akosua Busia, Zainab Jah and Saycon Sengbloh Eclipsed is the story of five extraordinary women brought together by upheaval in their homeland of Liberia. They forge a close-knit community and one that inspires them to feats of increasingly greater strength. Directed by South African-born Liesl Tommym the new play is a stirring tale of hope, humor and resilience—and the only new play by a woman on Broadway this season. Check it out when it comes to Broadway this spring.
1. Waitress
After a sold-out run at American Repertory Theater, Waitress is making its way to Broadway and is already turning heads. Starring Tony Award winner Jessie Mueller, Waitress tells the story of Jenna, a pregnant waitress living in the south. Jenna is trapped in an abusive marriage and is looking for her happy ending. She eventually finds relief by making creatively-titled pies and forming a romance with Dr. Joe Pomatter, a newcomer to town. With music and lyrics by Grammy Award nominee Sara Bareilles, direction by Diane Paulus and an all-female creative team Waitress will surely work its way into the hearts of millions of Broadway fans. Grab your tickets now because you won't want to miss this inspiring new musical.