Top 10 Reasons to Be Excited for 'The Walking Dead' 6B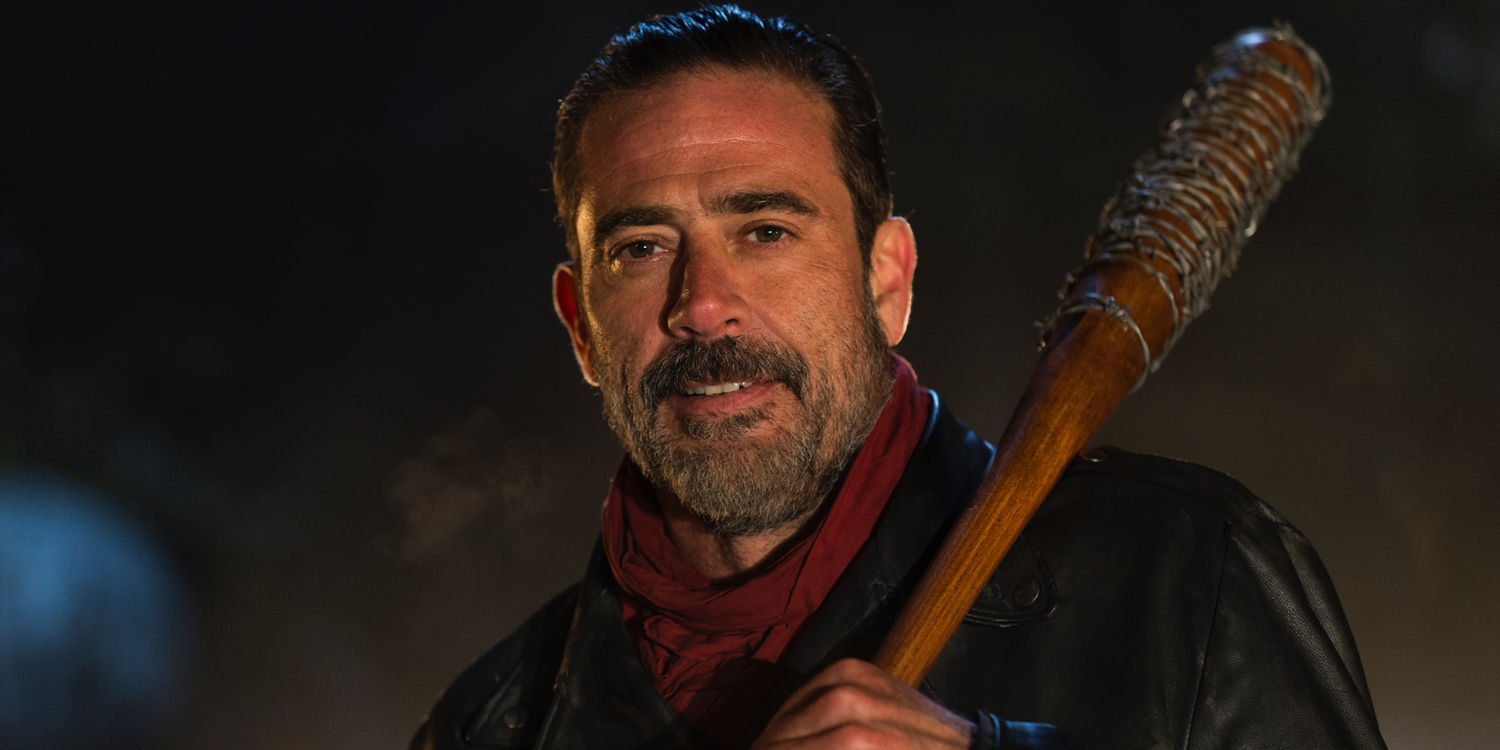 Nora Dominick '17/ Emertainment Monthly Co-Executive Stage Editor
The Walking Dead returns for the second half of season 6 this Sunday at 9/8c on AMC and it's one of the most anticipated returns of the spring TV season. The Walking Dead continues to pull fans in with brutal, emotional, honest and unexpected storylines.
With nearly six seasons under its belt, The Walking Dead is one of the most watched TV shows currently airing. The mid-season finale of season 6 drew in nearly 15 million viewers as more people get infected by this drama.
The Walking Dead 6B is already causing quite a stir on social media as fans and critics speculate what will happen to the group of survivors. When season 6 left off, Rick (Andrew Lincoln) and the gang were battling a massive herd that infiltrated the walls of Alexandria. With the group split up in numerous directions, fans are clinging to each other as they await to see who will make it out alive.
With all the buzz surrounding The Walking Dead 6B, Emertainment Monthly has decided to countdown the Top 10 Reasons to Be Excited for The Walking Dead 6B. Check out the full list below!
TV Show and Comic Book Spoilers Ahead!
10. Talking Dead
After a heart-pounding hour of The Walking Dead, one of the best parts is to sit down with Chris Hardwick and chat about everything that happened! Talking Dead has become an integral part to watching The Walking Dead and is one of the many reasons to be excited for its return. So get ready to break down everything The Walking Dead with an hour long therapy session hosted by Chris Hardwick.
9. Alpha Wolf and Denise
During 6A of The Walking Dead, fans got a BIG taste of The Wolves when they invaded Alexandria slaughtering everyone in their paths. Although most of them were scared away by Morgan (Lennie James) or killed by Carol (Melissa McBride), Alpha Wolf (Benedict Samuel) captured Denise (Merritt Weaver) at the end of 6A leaving his storyline wide open for exploration in 6B. Fans last saw Denise being dragged out of Alexandria by Alpha Wolf when she begged him to spare Carol, Morgan and most importantly Tara (Alanna Masterson). Denise and Alpha Wolf are set to appear in the mid-season premiere and will hopefully offer up some answers regarding The Wolves.
8. Will Carl lose an eye?
The infamous The Walking Dead comic issue #83 could spell trouble for Carl. In the issue, Carl is shot in the eye by Douglas. Based on the TV shows timeline, the events in this issue are rapidly approaching and fans are speculating whether or not Carl (Chandler Riggs) will lose an eye. Riggs has literally grown right before fans eyes over the last six years and this storyline could challenge the young actor even more.
7. Paul "Jesus" Monroe
Paul "Jesus" Monroe is FINALLY coming to The Walking Dead in 6B. The fan-favorite comic book character will be making his long awaited screen appearance in this half of the season. The character will be brought to life by Tom Payne, an English actor known for his work in the short-lived HBO drama Luck. Jesus is known to comic book fans as a member of the community known as Hilltop and a character with crazy fighting skills. In the comics, he becomes a trusted advisor and right-hand man of Maggie in the Hilltop community. How his storyline will pan out on The Walking Dead TV show is still a mystery, but creator Robert Kirkman told EW.com that Jesus is a "complete badass." He also said, "He's kinda been surviving on his feet. He's going to be bringing a lot to the show. There's some cool stuff coming with him."
6. The Carol and Morgan Conflict
Carol and Morgan's conflict finally came to a head in The Walking Dead mid-season finale when the duo fought it out in a basement as walkers continued to pour inside the walls of Alexandria. The conflict between Carol and Morgan began to take shape during The Wolves attack, but this was the first spark. Kirkman told Variety following the mid-season finale that, "Their conflict is a big part of the next half of the season. The confrontation that starts in that basement does continue through the season and will come to a head. We'll see the relationship changing and evolving and growing in cool and interesting ways." This will be an interesting dynamic to explore in 6B and will hopefully be satisfying for long-time fans of both characters.
5. Deanna's Legacy
In the mid-season finale of The Walking Dead, fans had to bid farewell to Deanna (Tovah Feldshuh) when she was bitten during the walker attack. For a relatively new character, Deanna left her mark on The Walking Dead survivors, specifically Michonne (Danai Gurira) and Maggie (Lauren Cohan). Although Maggie wasn't at Deanna's bedside when she died, their relationship was very important for both characters. In an interview with EW.com following the mid-season finale, Feldshuh spoke about Maggie and Deanna's relationship and how she thinks it will influence the rest of the show. She said Deanna wrote to Maggie "that this is her chance to step up to the plate, to become me as much as she can in terms of her belief of due process of law. She has all the skills, she has the gun skills, she has the legs, she's going to have a child… She's the one who has the balanced path and the balanced abilities to become the leader of state, and not to forget that." As for Michonne, she has the plans for a new Alexandria. Gurira spoke to Deanna's plans for Michonne with EW.com by saying, "She's always respected Deanna and always really wanted this place to work and always really wanted a home for them to really function with some degree of normality." Deanna's legacy will most likely influence 6B and how Michonne, Maggie and even Spencer (Austin Nichols) carry through with her legacy will be interesting.
4. Walking Hand in Bloody Hand
When The Walking Dead last saw Rick Grimes and company, Rick was leading a group right through the herd disguised as walkers. Rick, Michonne, Jessie (Alexandra Breckenridge), Carl, Ron (Austin Abrams), Sam (Major Dodson), Father Gabriel (Seth Gilliam) and even little Judith are all slowly walking out of a house and into a herd of walkers. Of course, Sam is already causing trouble when he begins to say "Mom!" This scene is very reminiscent of a similar scene in The Walking Dead comics. In issue #83, Rick leads a group through a herd and when Ron panics he draws roamers attention and gets bitten. Jessie, unable to leave her son, goes after him and is overwhelmed by zombies. How this scene will pan out in the TV show is a mystery until it returns on Sunday, however it doesn't look like everyone is making it out of that alive. Rick will do everything to save his family, so if it comes down to it, Jessie and company might have to be sacrificed.
3. More Daryl Dixon
Daryl Dixon is making a comeback on The Walking Dead! Norman Reedus told EW.com that fans will get a "steadier dose" of Daryl in the back half of the season. In 6A of The Walking Dead, Daryl was away from most of his fellow survivors as he helped Sasha (Sonequa Martin-Green) and Abraham (Michael Cudlitz) lead a herd of walkers away from Alexandria. Now leading into 6B, Daryl, Sasha and Abraham are the first to encounter The Saviors, a vicious group of survivors led by Negan. Daryl's storyline may have taken him away from Alexandria, however Daryl will hopefully help rebuild Alexandria after this latest setback. For fans that missed Daryl and Rick's dynamic fear not! If the above photo shows anything, the duo will be fighting walkers together again. Fans cannot wait to see Daryl even more and hopefully he will be getting his beloved motorcycle and crossbow back soon!
2. Glenn and Maggie Reunion
One of the most buzzed about The Walking Dead plotlines in the TV show's history happened in 6A when Glenn (Steven Yeun) was seemingly killed by walkers. The infamous episode entitled "Thank You," broke the Internet and sent fans into a rampage on social media. In the end, Glenn made it out alive and alongside Enid (Katelyn Nacon), he's trying to make it back to Maggie and the rest of Alexandria. While Glenn appeared to be dead, Maggie was dealing with her husband's possible death and her pregnancy. Cohan and Yeun continue to deliver remarkable performances in 6A, but fans are anxiously awaiting their reunion. According to an interview with EW.com, Cohan reveals that the reunion won't be all happy. She says, "The reunion is going to be somewhat overshadowed by a lot of other darkness." While Glenn and Maggie's reunion is one of the most highly anticipated moments in 6B, their fates are also causing a conversation. In the infamous issue #100 of the comics, Glenn is killed by Negan, leaving Maggie alone with their unborn child. Although The Walking Dead pulled a fake-out with Glenn earlier in the season, does this mean he's safe? Also could Maggie be the one to die? Here's hoping the adorable duo makes it out alive.
1. Negan
Negan, the biggest, most feared villain is about to touch down on The Walking Dead and fans are both anxious and excited for him. Portrayed by Grey's Anatomy and The Good Wife alum Jeffrey Dean Morgan, Negan will be making his grand entrance on The Walking Dead in 6B and he's sure to cause some chaos for the survivors. Along with his group, The Saviors, Negan will surely drop some bodies and leave his mark on The Walking Dead TV universe. Fans cannot wait to see how Jeffrey Dean Morgan brings this larger than life character from page to screen. He's brutal, he's vicious and he will surely make The Walking Dead 6B one for the history books. Move over The Governor, sorry Gareth, Negan is in town and The Walking Dead will NEVER be the same.
The Walking Dead returns February 14, 2016 at 9/8c on AMC.
You can catch members of The Walking Dead cast on Inside the Actors Studio February 11, 2016 at 8/7c on Bravo.