'Stranger Things' and Hollywood's 80s Nostalgia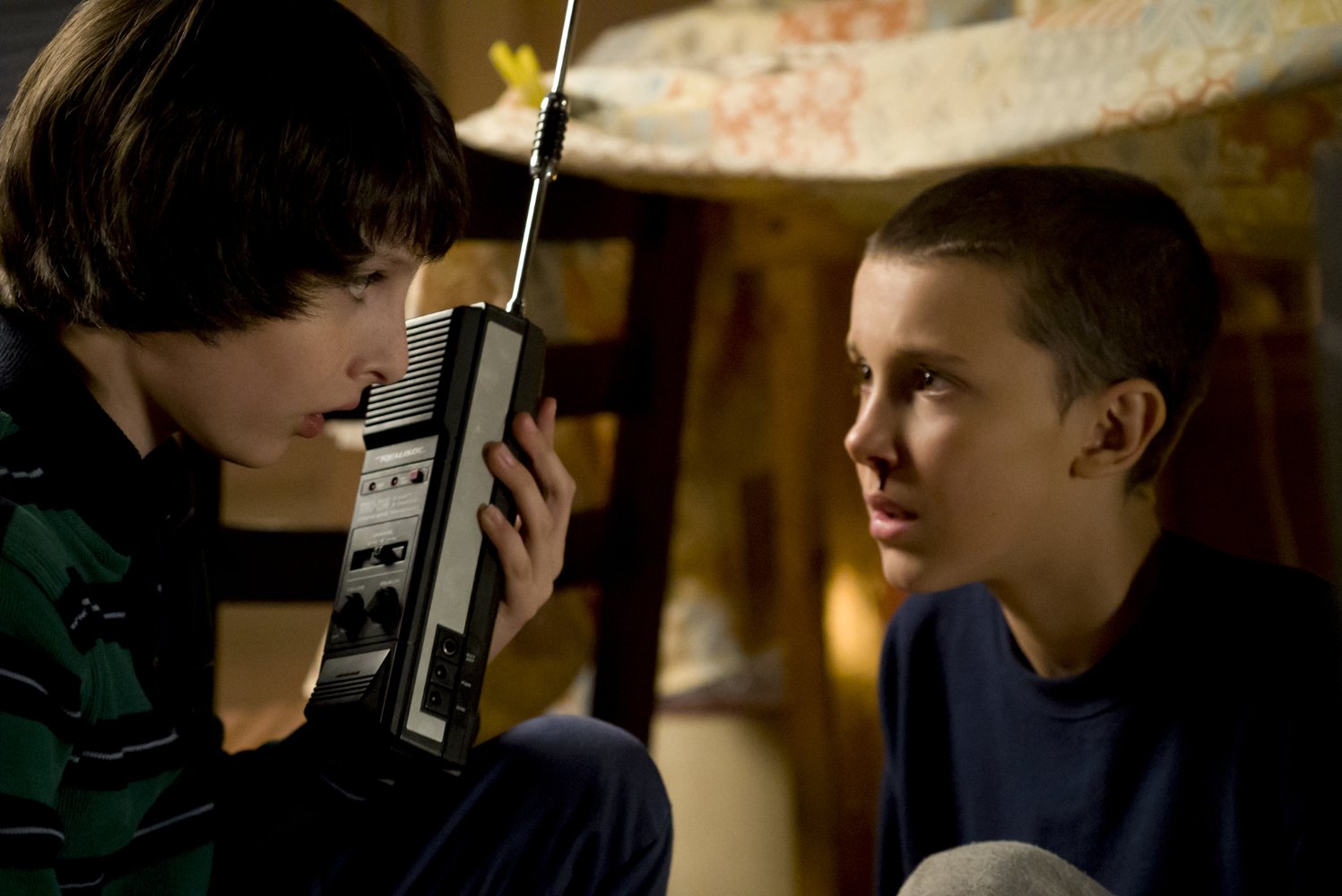 Erin Graham '19 / Emertainment Monthly TV Editor
Hollywood has always loved the 80s with shows like Wet Hot American Summer, Freaks & Geeks, The Americans, and most recently, Stranger Things. The imagery, themes, and characters are reminiscent of Spielberg-era filmmaking, the scenes of the show sometimes almost direct allusions to the 1982 classic E.T. In the very first scene of the first Stranger Things episode, the boys play Dungeons & Dragons in a basement while eating pizza in the same manner that Elliot plays a game in his basement in the opening scenes of E.T. The bikes, the band of boys, the extraterrestrial hunt, and the fun but full-of-heart spirit of Stranger Things brings out the best of 80s sci-fi set forth by E.T.
Why the 80s? In an era of tumult and terror, it's no surprise that audiences, young and old, want to hark back to a time where this upheaval seemed less intense or at least more distant. But that doesn't completely answer why we all wish for media from the days of bell bottom jeans and Madonna. There is of course a lot of media about all the other twentieth-century decades, but the 80s seem to be a particularly popular decade. Maybe there isn't just one reason, but there are a lot of prominent filmmakers that are at once on the vanguard of the industry and leading the charge back into the 80s: J.J. Abrams recently made Super 8, a movie that also evokes E.T. sentiments, and even more contemporary is Edgar Wright's Baby Driver, in which the entire concept circulates 80s nostalgia through music. With modern shows like Friday Night Lights and The Goldbergs receiving critical acclaim among a world of shiny, high-budget new seasons of shows like Westworld or Game of Thrones, it seems that New Hollywood is still in love with Old Hollywood.

At first it may appear that these big name directors are fighting the current onslaught of reboots, sequels, and superhero movies by drawing strength from the era of their cultural awakening and replicating it today. In a way, this is their version of reboots, disguised in a way that draws in older audiences and lets them relive their childhoods. But then again, the Duffer brothers are both 32 years old, their childhood rooted in the 90s, so maybe it's just the aesthetic of the 80s that everyone loves, and in particular, the exploration of a certain theme: boyhood.
Most of the Hollywood narratives mentioned above center around themes of pain and the humanity of growing up, themes like prepubescent innocence and adolescent anxiety. However, these stories are almost always told through the lens of young boys facing adversity and being forced to grow up. It would be fascinating to see media that covers girlhood, whether it be in the 80s or in a contemporary setting. It's certainly interesting to see how Eleven (Millie Bobby Brown) learns not just personhood but girlhood from these boys' definitions of these things, which is unique and smart writing, not to mention comedic. Maybe this is the Duffer brothers' subversive way of altering this nostalgia for constant portrayals of male adolescence in modern media: rewrite this aesthetic with a female character and let her dominate the discussion surrounding the show.
Regardless of the reasons for the perpetuation of this old-school Hollywood aesthetic, it's interesting to see the Duffer brothers both playing and subverting the game, writing about this era with a modern perspective. They ask viewers to look inward on universal human experiences by looking at a group of boys and an extraterrestrial and seeing a bit of themselves.
With two successful seasons in the bag and two more ahead, the Duffer brothers are no strangers to modern Hollywood success.