Godsmack Gives Fans an Unexpected Twist With Album When Legends Rise: Personal Empowerment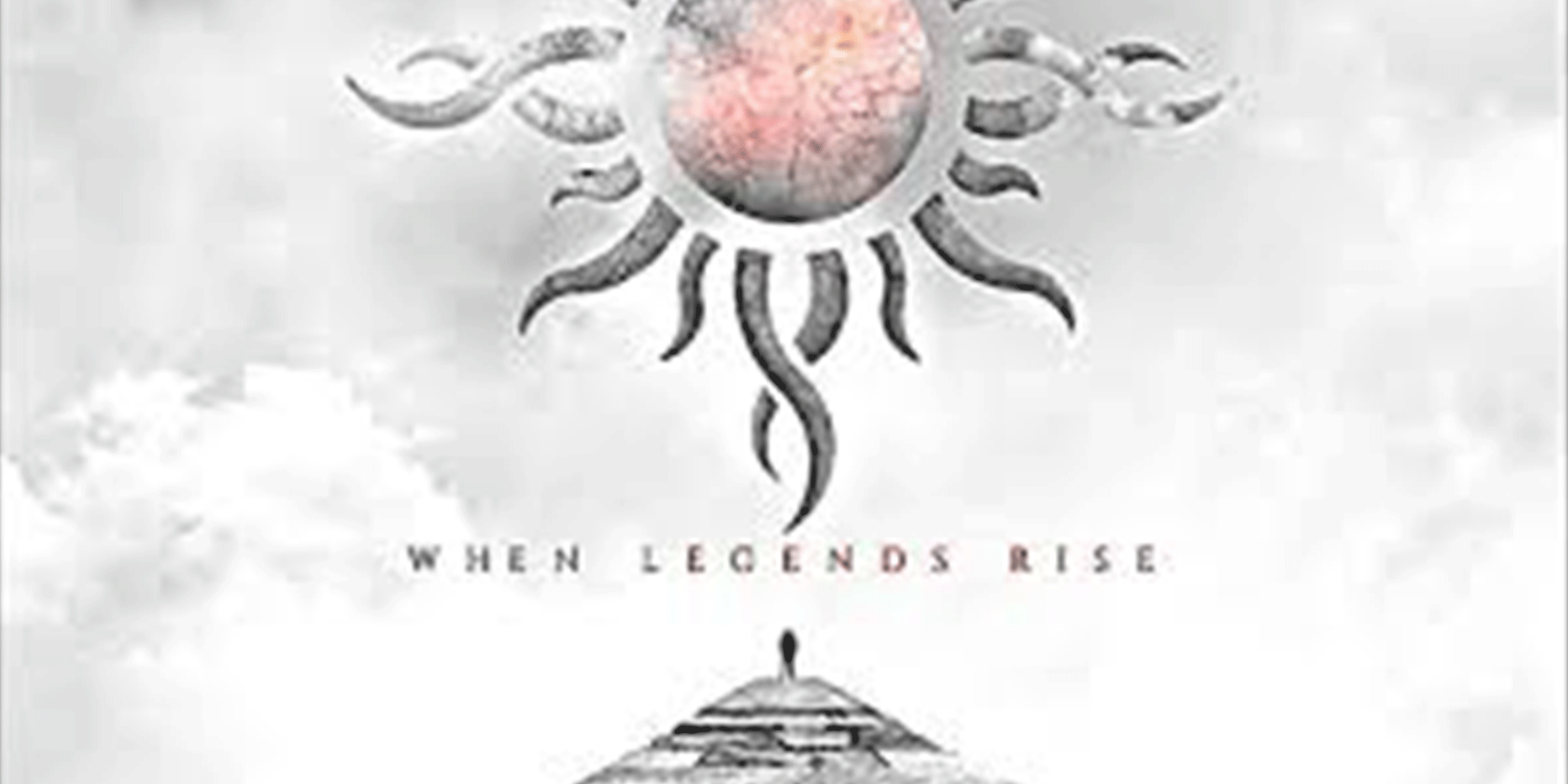 Written by Lily Hartman
Edited by Carly Thompson
Those who are familiar with the American heavy metal band Godsmack will know their history of releasing very rageful music. The group from Lawrence, Massachusetts was formed in 1995 by lead singer and songwriter Sully Erna. Other members of the band currently include: Shannon Larkin (drummer), Robbie Merrill (bassist), and Tony Rombola (guitarist). Being from Salem, New Hampshire (an area very close to Lawrence),  it is not uncommon to hear someone mention the band or play their music aloud; especially in places such as my gym- where I first heard about the group. This is not surprising since Erna has worked out at that gym as well (The Workout Club). In situations such as lifting weights, fighting in combat, or performing in any other type of activity where motivation is necessary, Godsmack's music is quite useful.
The history of their songs express a dark, angry form of self-expression. A couple of their most popular ones include "Love-Hate-Sex-Pain" (released in 2010) and "I Stand Alone" (released in 2003). Godsmack's intense tempos and aggressive soundtracks have given them their hardcore reputation; but their newest album, When Legends Rise, contradicts their previous albums by expressing a more positive attitude and stronger mindset. The songs on When Legends Rise really aim towards people who are looking for a certain type of strength that helps with overcoming. Fans seeking this type of inspiration are more likely to connect to this album, and obviously, those who like hard rock.
When Legends Rise is Godsmack's seventh album, containing eleven songs, which was released on April 27, 2018. The band recently toured across the U.S. in the summer of 2018 and plan on touring europe this upcoming spring. Two months before the release of their album, "Bulletproof", their single, was released in February; giving listeners a sneak peak of how When Legends Rise was going to be styled. As Erna says, this "rebirth" of the group's songs gives familiarized fans a different perspective on their music.  "Bulletproof" skyrocketed on the charts by becoming the ninth best hard rock song on March 17, which wasn't surprising. I find that this song makes me feel invincible, and based on its ratings, fans clearly admired this new approach to their tunes as well.
The opening song on the album is "When Legends Rise" which sets up the meaning behind the rest of its songs.  In an interview with Meltdown on WRIF radio station, Erna describes how he based the album off of his ability to overcome certain negative situations in his life that makes him feel like he has become a "legend". "-it's just about kind of burning it down to the ground and rebuilding it one step at a time and reaching inside yourself to find inner strength to rise above," he had said. This approach on the album can be encouraging to fans who need motivation in certain aspects of their lives. The tenth song, "Let It Out," for example, is a song that Erna claims is about speaking up for yourself. The chorus repeats the lyrics: "Let it out, let it go, just spit it out," which I found to be helpful with finding self-courage.
"Say My Name" is a song that I tend to skip over just about every time it comes on shuffle. The beat of this song contains a rhythm that sounds unoriginal. There is really no unique approach to it. Another song I do not favor when I need motivation  is "Under Your Scars", because although the song is good, it is not relevant to the rest of the album's style. The flow of this song is much more mellow, and it relates more to love then to the legend aspect that shapes the other songs. Overall though, the songs on When Legends Rise are empowering, motivating and enhancing with endurance levels.