Inspirational Authors: Roald Dahl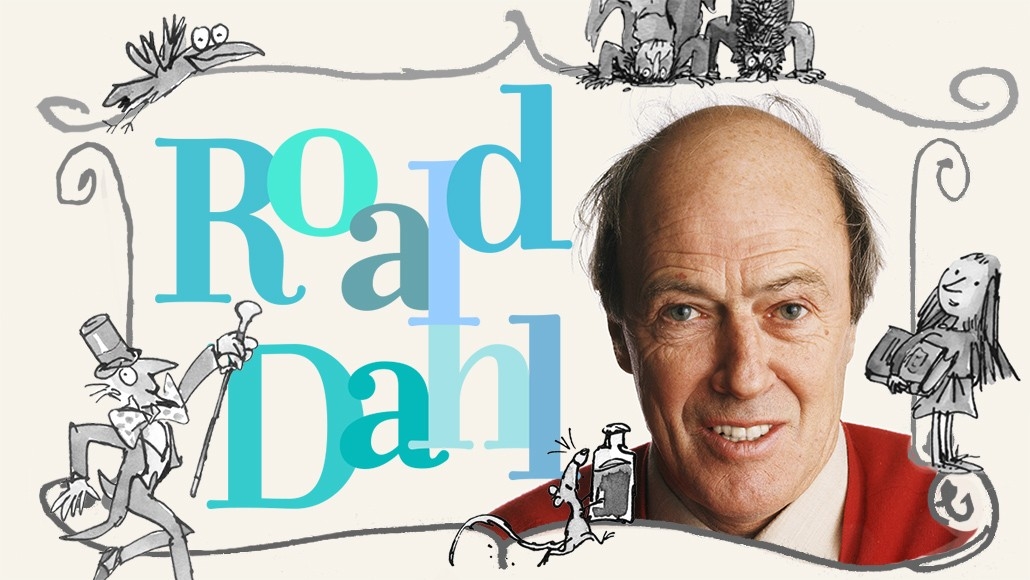 Thea Belak '21 / Emertainment Monthly Staff Writer
Growing up, we all had someone who we looked up to, someone who inspired us and who, if we're being completely honest, we wanted the life of. A family member, an actor, comedian, director, artist, sports player, the list of inspiring people who serve as other people's heroes are endless. But in all those heroes, all those inspiring people that shaped me in some form or another, Roald Dahl was the most influential. So if you've got a few minutes to spare, I'd like to share with you how a man who died almost an entire decade before I was born managed to have a profound influence over my childhood and maybe, just maybe, how he might have influenced your childhood too.
Growing up, there was always some book of Roald Dahl's to be found lying around my house. I can remember nights were my siblings and I would push one another off our moms' bed in an attempt to be the one closest to her as she read us a chapter or a short story of one of his works. The standout favorites of included, The BFG, The Giraffe, The Pelly and Me, and Matilda, but we had numerous others in the house that I can still remember reading up in my room. In total, Dahl published 19 children's books and 9 short story collections, as well as writing screenplays for the 1971 version of Charlie and the Chocolate Factory, Chitty Chitty Bang Bang, and Moonraker. He might not be Dr. Seuss, who everyone initially thinks of when they hear the phrase "children's book author". But with a career spanning over two decades, it is half past time we start talking about what a fantastical career this man built up for himself. Especially considering how he described becoming a writer as a "pure fluke."
Born in 1916 in Llandaff, South Wales, Dahl had already earned the reputation of being a reckless troublemaker at the local Llandaff Cathedral School by the age of seven. After a nasty prank, which featured him and several other students putting a dead mouse in a storekeeper's candy jar, his mother sent him to St. Peter's Boarding School when he was nine, then to Repton boarding school when he was thirteen. At Repton, he experienced severe hazing and abuse from the older students. Dahl would later state in his 1984 book Boy, "Four years is a long time to be in a prison." (The Telegraph)
The first chance he got after graduating from Repton, Roald Dahl escaped to Africa to work on an oil rig. When World War II broke out in 1939, Dahl enlisted in the Royal Air Force in Kenya, and would serve as a fighter pilot until his plane crashed en route to Egypt, leaving him with severe head injuries and temporarily blind. After recovering in the hospital, Dahl was sent to Washington D.C., where he served as an assistant air attache for the remainder of the war. During this time he began writing short stories, which were published in The Saturday Evening Post. In 1934, Dahl published his first children's book, The Gremlins, with little success. This deterred him from trying to write children's books for over 15 years. He continued to write adult short stories, leading him to win three Edgar Allan Poe Awards as well as three Mystery Writers of America awards. In 1961, Dahl tried children's books again with the publication of James and the Giant Peach, a story which he had produced for his own young children at the time. The book was met with great success, which spurred him to continue to write children's books, such as Charlie and the Chocolate Factory, The Magic Finger, and Fantastic Mr. Fox all within the same decade.
(Quick Bonus Fact: Charlie and the Chocolate Factory has a sequel, Charlie and the Great Glass Elevator.)
Dahl's books were unique as they possessed a dark comical humor to them. Many of his villains, over the top horrific adults, were inspired by those who had treated him so viciously during his school days. This resulted in many of his stories being about children escaping or being rescued from miserable situations; abusive orphanages or nasty aunts and uncles. The heroes of such acts were rarely other adults, but fantastical creatures like giants or supernatural animals. Mystical adventures were almost guaranteed to occur in some form or other in Dahl's stories.
Dahl sadly passed in 1990 due to an undisclosed infection. However, his stories continue to live on through other means, mainly the silver screen. With the 1996 movie Matilda, the 2009 Fantastic Mr. Fox, and the most recent, 2016 The BFG (A funny charm of fate given that the story's friendly BFG giant's way of talking and misusing words was inspired by Roald Dahl's own struggle with language when he was in school. It has since come to be understood that this was due to Dahl being dyslexic. In 2012 Steven Spielberg, director of The BFG, publicly came out as being dyslexic himself). With still many wonderful, whimsical, reality-warping stories of Dahl's out there, it is highly likely that we will be getting more adaptations of his work in the future. Like some of the best storytellers, even when they pass, they manage to live on through their work and the generations of children whom it inspires.