How Lilly Singh is Breaking Barriers in Late Night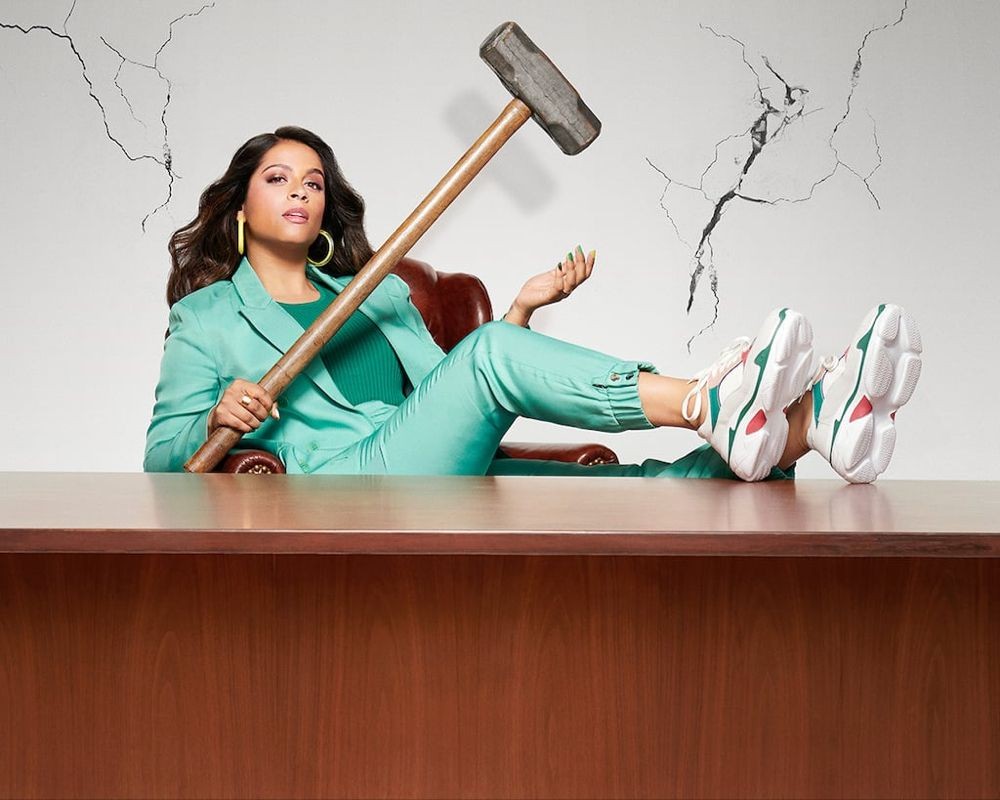 Diana Holiner / Entertainment Monthly Staff Writer
For a long time, the late-night comedy shows have been dominated by white men. There have been a
few exceptions to this, like Samantha Bee and Robin Thede, though it is important to note that these are indeed exceptions. While she might not be the first woman to break into late-night comedy, Lilly Singh is certainly making strides with her new show "A Little Late with Lilly Singh" on NBC, which replaced "Last Call" with Carson Daly. Following "The Tonight Show" and "Late Night with Seth Meyers", Singh's show is part of a line-up of very successful late-night television shows.
Singh, who might also be known as IISuperwomanII on YouTube, is the first woman of color to host a late-night show on a major broadcasting network. She also happens to be the first openly bisexual person to host one as well. But that's not the only way that she is breaking barriers and paving a new way for younger creators. She's also giving legitimacy to YouTube content creators and making digital creators be taken more seriously. Singh is the first late-night show host who doesn't have a background in traditional media or show business. Her success is mostly self-made; she started making YouTube videos in 2010 and has continued since. Historically, people in traditional media have been hesitant about digital media makers bleeding into traditional media, but it's inevitable.
With YouTube's community growing every day, it was only a matter of time before one of the most
successful creators on the platform got her own network TV show. In an interview with Jimmy Fallon,
she notes how "[she] comes from the internet and so things are a little bit different." She talks about
how when she's making a YouTube video, she typically has five people working on it which is drastically
different from how television works. But she seems to be taking the challenge in stride. Despite the fact
that there is a close relationship between late-night television and YouTube – most of the viewership of
late-night segments doesn't come from live TV but from YouTube – Singh is the first person to cross
these boundaries. Singh is certainly making it clear that YouTube is a legitimate medium and that
crossing boundaries is possible and can be positive.
Despite the fact that there were some people – as there are always – who rejected this change and her
hosting, critics have embraced her. The review aggregator Rotten Tomatoes has shown that critics have given her a 100% for what they've seen of the first season so far. Kathryn VanArendock of Vulture says that the show, "like almost every late-night show ever launched…will need some time to settle into
itself, but the first week suggests that Singh is charismatic and original enough to pull it off." As with
new shows, the show will obviously take some time to find its footing and learn what works and what
doesn't, but it seems as if Singh is off to a great start with her show.