Taiko no Tatsujin – An Arcade Classic for an Arcadeless Time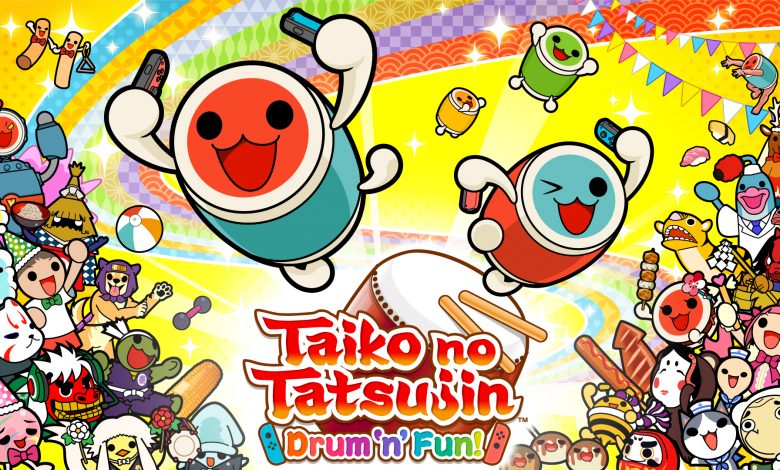 South Wagner '23 / Emertainment Monthly Treasurer
In the arcade of a local anime convention, a sentient drum calls to passersby, his cheerful countenance encouraging them to wail on his brethren below. They play popular Japanese songs, anime openings, and even video soundtracks. The crowd revels in the bizarre nature of the game. Strangers stand side by side to bask in the glow of its screen and feel the bounce of its drums. Now, the convention hall stands empty. The drum has no patrons. His name is Don-Chan, and he packs his game, Taiko No Tatsujin, and sets up in the Nintendo E-Shop.
The game began its life as an arcade cabinet, with the first editions releasing in 2001 in Japan. The series first released in North America with Taiko: Drum Master in 2004, but did not release a title outside Japan until 2018, with Drum Session! releasing on PS4, and today's focus, Drum N' Fun! released for the Nintendo Switch. Only the digital version is available in the U.S.

The Nintendo Switch release captures a lot of the charm of the series' arcade releases, from the menus to the musical selection. Tracks include openings to popular animes like Naruto and Ghibli movies, bands like BABYMETAL, and video game tracks like Toby Fox's "Megalovania." The soundtrack's eclectic nature fits well within the arcade framework. The gameplay matches up with previous entries in the series, with players striking different regions on the drum, either the center or the rim. There are also segments of songs in which the player strikes the drum as fast as possible, which is the epitome of the game's pure joy. Playing it feels like sitting down in front of an arcade cabinet, with one notable exception – the cabinet. 
The game does have motion controls, and the Nintendo Switch's Joy-Cons are the best hardware for the job, but they can only do so much. They struggle to register hits on the game's higher difficulties. To get around this, one needs only a drum controller – an accessory that costs around $60 on average to import, on top of the game's price tag of $49.99. For enthusiasts, this will be well worth the price. The drum registers hits well and is incredibly fun to use, though the player can no longer blame failure on motion controls. There are only two other games designed for this peripheral: Rhythm Adventure 1 and 2, remasters of Japan-exclusive RPG titles in the series.
In October of 2020, online multiplayer was added to the game, bringing with it some pre-pandemic arcade fun. Ultimately, in this time of staying inside, sometimes sitting down to whack on a drum to cheerful music with a stranger is the best medicine. Even the stranger being significantly better at the game feels nostalgic.