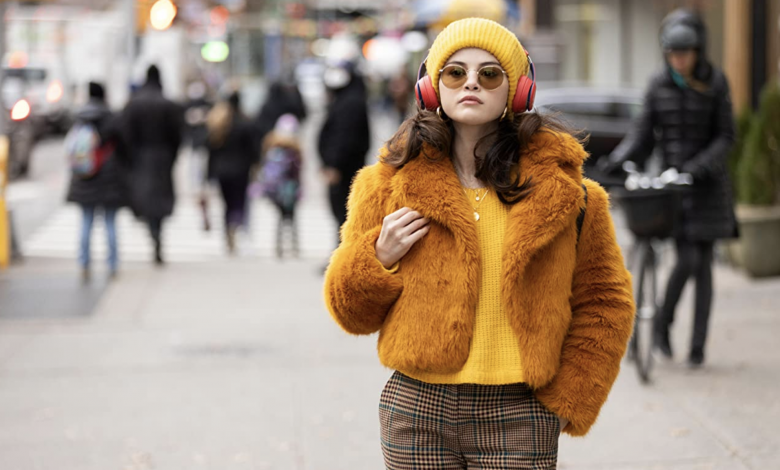 Nicole Belcastro '25 / Emertainment Monthly Staff Writer 
Shows are trying to appeal to the current trends of millennial Instagram culture. Last December, Netflix premiered season one of Emily in Paris, which was not received well by critics. This did not deter other streaming platforms from trying to create their own timely, trendy show. Hulu's Only Murderers in the Building is inspired by the wave of true crime obsession. Unlike Netflix, Hulu was met with praise for how they delivered their show. 
Hulu opted for a weekly format for premiering episodes, while Netflix dropped them all at once. Given the suspenseful, dramatic nature of Only Murderers in the Building, the weekly format is at its best, leaving viewers wanting answers. It also mirrors a real podcast by dropping episodes weekly. Releasing episodes once a week allows viewers to form a community and discuss the show on social media. 
Hulu's weekly releases are intentional. Hulu's Head of Content, Craig Erwich, has been vocal about the need for weekly releases. He has said that Hulu strives to give viewers time to process and discuss what they watch. This gives viewers a chance to connect and even come up with their own predictions for how the show will proceed. Weekly episode releases provide viewers with an experience. 
Netflix opts for dropping entire seasons at once. This method gives subscribers freedom over what they watch and when they watch it. Some people are not patient enough to wait a week for new episodes. If a show is released weekly and has a sluggish start, viewers will discard it before finishing it. However, if a show is released in its entirety, viewers might be more inclined to finish it because they can see the end in sight. Through this method, Netflix is able to quickly gauge if audiences would be interested in another season. 
Emily in Paris contained 10 episodes that ran roughly 30 minutes each. The show was easy to binge in one sitting. This can also create a unifying experience for viewers, but the fascination and obsession subsides after a few days. 
Only Murderers in the Building follows Mabel (Selena Gomez), Oliver (Martin Short), and Charles (Steve Martin) as they attempt to solve a murder and simultaneously make it into a podcast. This was a fresh idea because instead of being a mundane true crime podcast discussing past cold cases, this show is about an active case and is character driven. The podcast only serves as a vehicle for bringing the characters together. 
Only Murderers in the Building generated excitement at the time of its announcement because it marked Selena Gomez's return to television since starring in Disney Channel's Wizards of Waverly Place. Steve Martin and Martin Short were also part of generating buzz because of their rapport.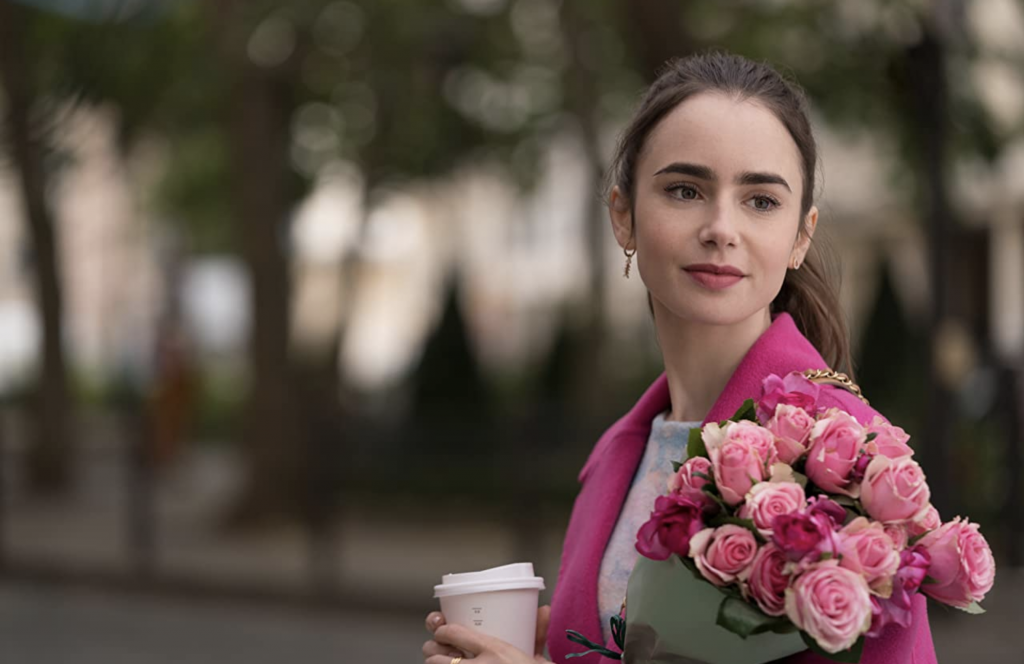 In Emily in Paris, Emily is portrayed by Lily Collins. Lily Collins, while older than Selena Gomez, is not as cemented into Hollywood. Gomez grew up with audiences through Barney and Friends and Wizards of Waverly Place. Collins still lacks notoriety, despite her famous father, Phil Collins. 
Emily in Paris follows the journey of Emily as she moves to Paris for a new marketing job. She expects her transition to Parisian life to be seamless, but it is everything but. 
Most of the supporting characters in Emily in Paris come from Emily's job. They have a common denominator but did not initiate a relationship on their own volition. Emily befriends a nanny who has lived in France for some time because she does not have anyone else to help her assimilate into the culture. These are friendships of convenience, unlike Mabel, Charles, and Oliver who choose to continue working together. 
The characters in Only Murderers in the Building each have a past and qualities worth exploring. This allows the audience to become invested in the characters' journeys, continue to tune in, and enjoy the show. Each character is introduced seamlessly, as each episode focuses on introducing a new character. The supporting characters are not filler; they enhance and drive the plot. This show only uses what is necessary to successfully tell the story of their episodes. September 28th's episode was done in almost complete silence, and nothing was lost. The show remains easy to follow, yet it's capable of getting lost in. 
The casting choice of using a younger woman offset by two older men was a wise one. The dynamic between them is nothing short of riotous. Charles' backstory of being an actor in a true crime show blends with the new age of crime podcasts. When Mabel mentions the detective books she read as a child, Charles and Oliver said they were before her time. The generational gap between these characters is amusing.
These two shows are alike in their approach to appeal to social media trends. Emily in Paris follows Emily and her journey of building a social media presence. Social media has made it easier for people to achieve fame and an audience, but Emily's following comes to her too quickly. Emily reaps benefits but does not work for them. Mabel, Oliver, and Charles's investigation and podcast gradually gains traction, which is more realistic. 
Emily lives her life in Paris while being blissfully ignorant. When Emily first arrives in Paris, she takes no initiative at learning the French language or customs. She simply exploits the opportunity of being in France to advance her social media career.  
Only Murderers in the Building chose an appropriate location by shooting in New York City. This allows for the characters to be hardened and wary of trusting each other. It also gives the characters perspective. Oliver faces financial challenges after failing to make it on Broadway. New York City also forces people to adapt a defensive persona. This is evident in the scene where we meet Mabel. She narrates how living in New York City has led her to become strong enough to defend herself, even with just a knitting needle.
Emily in Paris received a 63% rating on Rotten Tomatoes and an even lower audience score of 54%. Only Murderers in the Building is one of the only shows in 2021 that has maintained a 100% rating on Rotten Tomatoes. It received a 97% audience score. Hulu succeeded in creating a show that broke records as Only Murderers in the Building became the most watched comedy premiere on the service. Emily in Paris received two golden globe nominations, but there were reports of bribery. Time will tell if Only Murderers in the Building will receive accolades for their show.