Oh No, Not A Tour! Alexander 23 Concert Review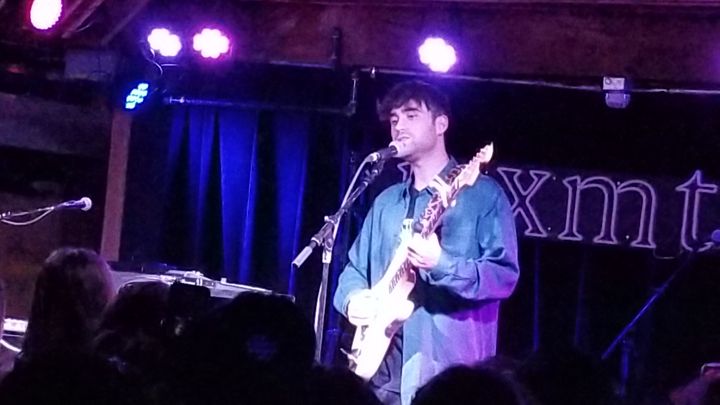 Annalise McDonnell '23 / Emertainment Monthly Marketing Specialist
Alexander 23, also known as Alexander Glantz, performed in Boston, Massachusetts at the Royale on November 20th, 2021 with special guest Laufey opening the show.
Laufey originally went to Berklee College of Music in Boston. She performed an acoustic set, with meaningful lyrics and lots of humming used as adlibs, which got the audience involved and interested in her unique sound. 
When listening to Alexander 23's studio tracks, most of his songs have slow piano ballads along with simple beats and a guitar. When performing on stage, every single song was a strong passionate performance. He began the show with an amazing entrance and performed his song "Cry Over Boys", which immediately set the scene for the rest of the show: extremely high energy in addition to very sad music. 
Throughout the show, he kept talking to the audience about the importance of each song and how awesome it was to be back on tour since the pandemic. During "When I Die" Alexander even jumped off stage to stand on the barricade to sing and hold hands with some of the audience members. 
It was evident that fans were passionate about Alexander 23 as an artist. During "Brainstorm", a song that sheds light on mental health, fans got together to hold up cut-out clouds to show their support. 
Although Alexander 23's venue was very intimate, he will likely be doing bigger tours in the future because of his connection to the audience and meaningful lyrics. Be on the lookout for future singles and tour dates near you.