Alvvays and Slow Pulp Tour Concert Review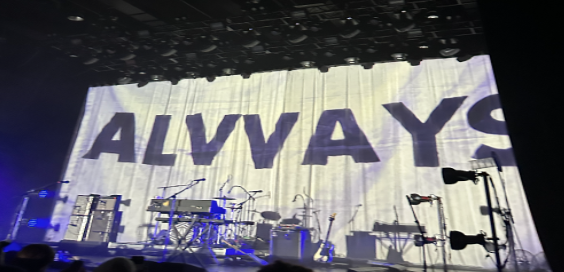 Samantha Edelman '26 / Emertainment Monthly Staff Writer
Alvvays had released their third album titled  "Blue Rev" after five years! The album drop occurred on October 7th, 2022. This was ecstatic news.Their music is very entrancing and displayed another way of incorporating the indie/alternative genre. 
Their prior albums include,  2014 self-titled "Alvvays" and "Antisocialites," in 2017. These albums have a similar style to their newest release while also having more dreamlike structures to them. 
The opening act, Slow Pulp entered the stage in a calm-like fashion. Overall, they only played eight songs in total. Their song "High" was very dreamlike, similar to Alvvays, which made complete sense for them to be the opener, yet unexpected because they do not seem to easily be associated with each other as much. Although, at the end of their set, they mentioned how close they have gotten over the course of their tour with Alvvays. 
The crowd consisted of mostly millennials and older adults who listened to the band in the early 2010s.The concert took place at the Roadrunner, which was taken over by homey and nostalgic vibes given off by old fans.. It felt refreshing, as nobody was pushing each other to get anywhere, but happy to hear the music from any angle.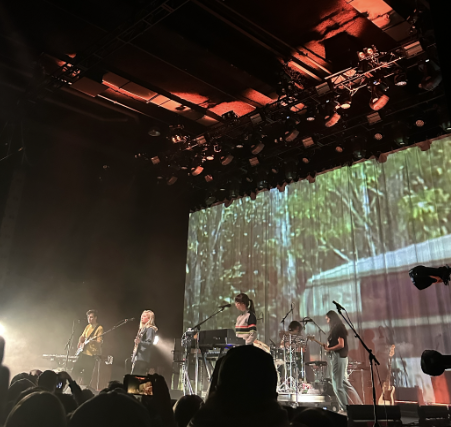 Their set included a simple projector behind them. It matched their minimalistic theme and tone. They matched each graphic to whatever song was being played, making the experience even more dreamlike.
The setlist was the most unexpected best part about it. Going into any concert, you never truly know how they will go about the order for it. But they had played the best combination of old and new tunes that felt as though it was curated by a true fan.
The crew that consists of Alvvays is made up of singer Molly Rankin, Sheridan Riley and Phil Maclassc on drums, Kerri MacLellan on Keyboard, Alex O'Hanley on guitar, and Brian Murphy on bass. When looking at this band, they are all a very different group, but that drew the audience to them even more. 
This night was truly an unforgettable experience and a wonderful time. Additionally, this night was also the last night of their entire tour, which was a special experience to be a part of. Being a very big fan made this performance even more enjoyable and the crowd definitely seems excited for all that they create in the future!