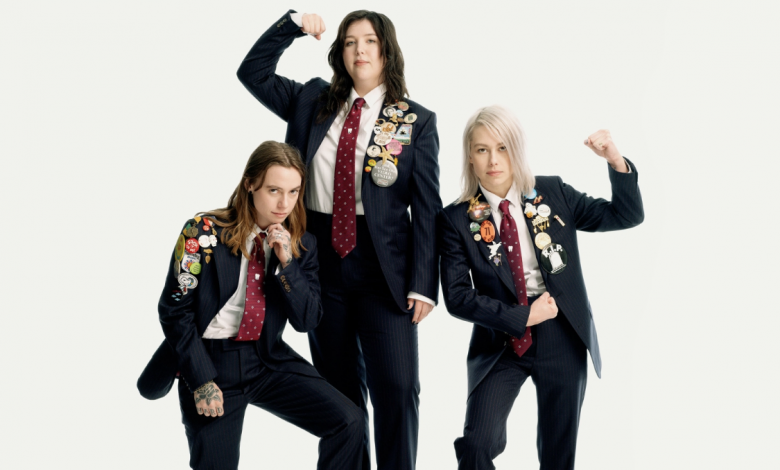 Hannah Hughes '25 / Emertainment Monthly Staff Writer
Although starting off as what some may refer to as an "indie artist," Phoebe Bridgers has made quite a name for herself in the music industry. She has released two solo albums, (Stranger In The Alps and Punisher) performed on late night television programs like The Tonight Show, The Late Late Show, and The Late Show with Stephen Colbert. Bridgers was also nominated for Best New Artist at the 2021 Grammy Awards alongside other eminent musical stars like Doja Cat, Noah Cyrus, & Megan Thee Stallion. Recently, Bridgers has collaborated with other big names like Taylor Swift on the re-release of her album Red (Taylor's Version), and SZA on her latest album, SOS. 
But Bridgers has another project that is less widely known than some of her other work, and that is her all-female indie rock group known as Boygenius. The group was formed back in the summer of 2018 by Bridgers, alongside friends and fellow musicians Lucy Dacus and Julien Baker. 
The name itself, as Bridger's described to Vogue back in 2018. It references "someone who their whole life has been told their ideas are genius." Specifically, Bridgers speaks about men in relation to the name, and how men are often lifted up and given the space to share brilliant ideas, while women are not often given the same chances. In a way, the band's name is a reclamation of that idea. 
Their first self-titled EP was released in October of 2018 and featured six songs that encapsulate such a wide range of emotion that it's hard to put into words. Boygenius, however, has no problem doing so, as their songs are filled with powerful lyrics that seem to describe the complicated feeling and message behind them.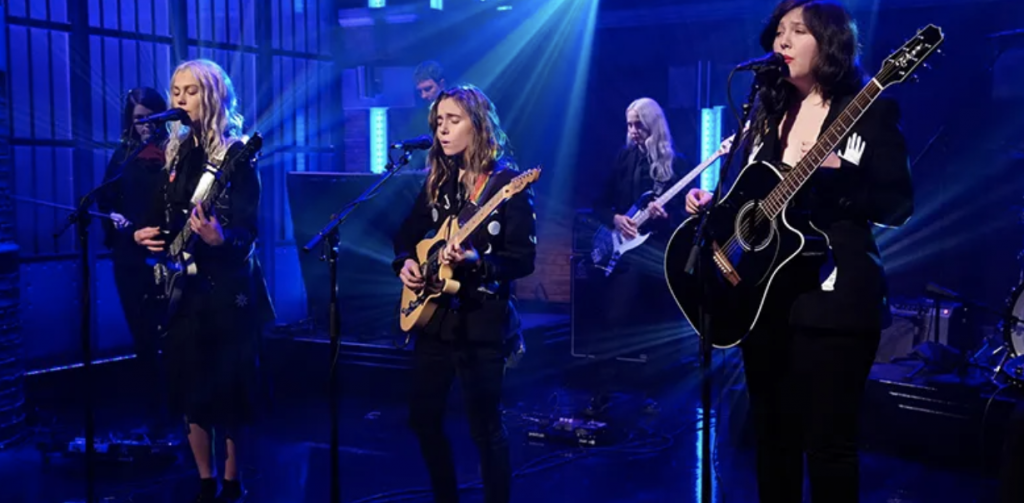 Standouts on The EP include "Me & My Dog," a song described by Rolling Stone as a "slow-burning breakup song;" "Souvenir," an acoustic track with layered harmonies rich with nostalgia; and "Salt In The Wound," a rock number filled with anger and envy as it details the push and pull of a complicated relationship. 
The band explained how making their record was a very female-forward process, Baker detailing how "everyone who played an instrument on the record is a female, and it was mastered by [a] female mastering engineer." 
Bridgers also explained that even though the EP is self-produced, and that the band was very clear about kicking the men out of the studio, and making sure they had the space for their own ideas and collaboration to take place. 
Despite this, Bridgers, Baker, & Dacus explained to Vogue how they don't want their gender to be a defining factor of Boygenius. The women explained how their gender shouldn't pigeon-hole them in a certain genre, or fit them into a box. They are not just a "girl band," but that doesn't mean gender isn't unimportant to them as a whole.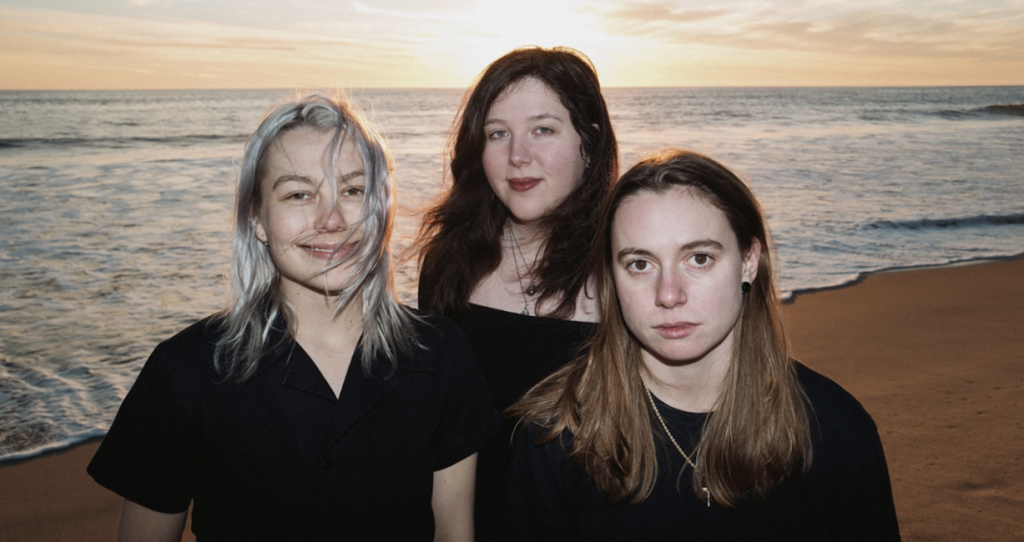 As of 2023, Boygenius has 2,517,108 monthly listeners on Spotify and has just released three new singles. 
The songs, titled "$20," "Emily I'm Sorry," and "True Blue," paint a new chapter for Boygenius,  and fans already can't get enough. 
"$20," sung primarily by Baker, evokes speeding around in a car on a summer's day, all the windows down and the wind whipping through your hair. Can you feel it? The song is upbeat and rock-heavy, a little different from Boygenius' previous tracks, but it's a welcomed change.
"Emily I'm Sorry" is unapologetically a Phoebe Bridgers song. The lyrics are painful yet promising, coupled with a soft and echoed backing track and vocals from Dacus & Baker. It feels more in line with their previous work, but still keeps the essence of the other new singles. 
"True Blue" sort of lies in the middle of the two, sung mostly by Dacus as she's backed by easy-going drums and guitar, which really lets the ear focus on the great storytelling that takes place throughout the song. 
But this EP is only just the beginning, The band also has an album on the way, titled The Record, which is slated for release March 31st. It marks a new chapter for the band, as The Record will be their first full-length album. 
With the announcement garnering the attention of many mainstream media outlets like Rolling Stone and the New York Times, we can only hope that Boygenius will and continue to get the recognition they deserve!