Conan Gray: The Voice of Gen Z Pop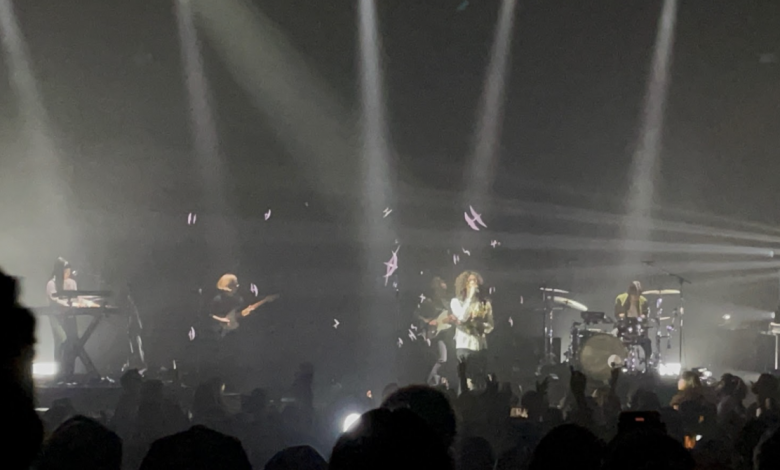 Minna Abdel-Gawad '25 / Emertainment Monthly Staff Writer
Viral sensation Conan Gray graced the Orpheum stage for the first time on Thursday March 17th.
On March 20th, 2020, 21 year old singer-songwriter Conan Gray released his debut album, Kid Krow. Since he released his album during the pandemic, this tour was the first time he performed anything from Kid Krow. The crowd was fizzling with anticipation, discussing which songs they were most excited to hear while waiting for Gray to take the stage.
The opening act, Bülow, entered the stage in a beautiful white dress. It flowed as elegantly as she did throughout her soft indie folk set. Between verses Bülow waltzed around the stage and interacted with band members, making it hard to look away from her ethereal energy. Despite the calm energy and stage presence she brought, the final song of her set, "You & Jennifer," was an absolute switch up of energy. This song combines a dreamy synth sound with booming lyrics, such as: "fuck you and Jennifer, I know that you're out with her// go pretend you're just friends, I'll pretend that I'm not hurt." This song rounded off her set perfectly, as it seamlessly led into Gray's energetic performance.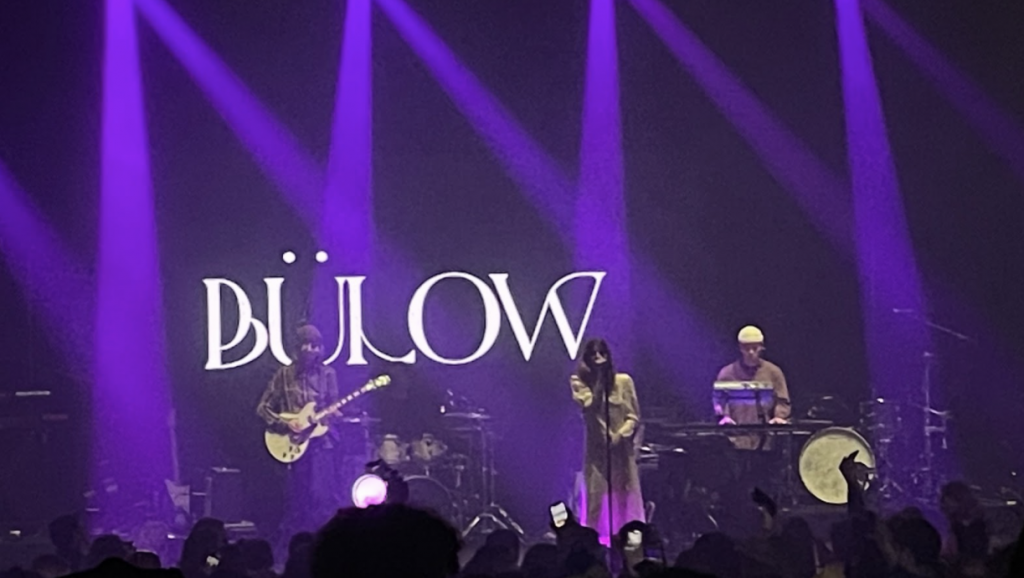 The playlist before Conan Gray took the stage consisted of songs by popular artists such as Paramore and Taylor Swift. These fan favorites led to great crowd moments, like when three crowd members stood up and screamed the lyrics to "Misery Business." The crowd also screamed the iconic lyric, "He looks up grinning like a devil," from Taylor Swift's "Cruel Summer." One member of the audience vogued in between the aisle while this song played, which was definitely an entertaining highlight.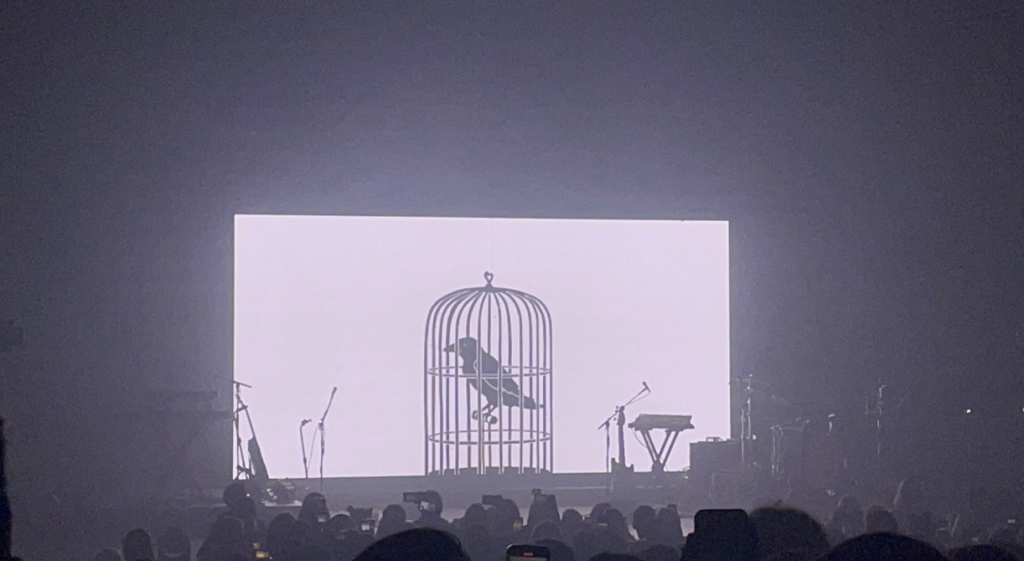 Conan Gray eventually made his dramatic entrance, emerging from the top of the giant projector screen. Clad in a white button up, sparkly vest, and black jeans, he left the crowd to stew in their anticipation for three minutes. His band riffed for a bit, and a graphic of a crow in a cage appeared on screen. Gray finally graced the stage by singing the opening lyrics to the first single off his debut album, "Wish You Were Sober," as the lights strobed on and off in sync with the lyrics. 
Gray was absolutely dynamic. 
As someone who saw him on his "Sunset Season" tour in 2019, I can safely say that Gray has grown exponentially as a performer. In 2019, he was a 20 year old on a tiny stage. Just him and his guitar in hand. The person that performed at the Orpheum on the 17th was a performer ready to change the pop genre.
Gray owned the stage as he was accompanied by projected graphics, varying set designs, interactive videos, and costume changes. The singer also moved around the stage, interacting with audience members all over the stadium. These interactions made the show feel like a personal and intimate experience. 
The setlist was a perfect mix of absolutely unhinged pop songs like "Maniac," "Wish You Were Sober," "Telepath," and "Jigsaw." These numbers were matched with elaborate set designs, strobing lights, and dramatic projector graphics. He also performed a variety of heartfelt, raw and honest acoustic ballads such as "The Story," "Astronomy," "Lookalike," and "Online Love." These numbers felt like peaceful moments in the storm, where audience members– and Gray alike– slowed down. During these songs, the audience grew more quiet, promoting time to truly appreciate the experience.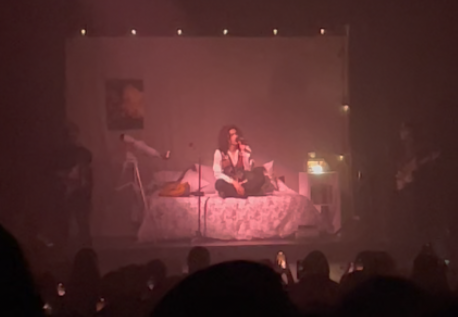 For his softer and more intimate songs, Gray's stage became a bedroom. During one of his performances, he sat on a bed and stated, "I wrote all these songs in my room so I thought to bring it here to you guys."
In typical Gen Z fashion, Gray shared his experiences with love and how he copes. He said that, "every time I get sad on the outside I'm like 'I'm super smart, and amazing and I'm the sexiest person on earth' but in reality I feel like a giant sack of steaming doo-doo." All of these words clearly resonated with his audience, as every sentence was met with screams of agreement. 
But aside from the quirky and relatable persona, Gray also shared "I used to think I can't keep doing this, I can't keep going" and "…for anyone who feels like that I just want to say it gets better."     
If I could relive this night a thousand times over, I would. Gray is a dynamic performer who involves every single person in the crowd, and for one night he created a "Comfort Crowd" for every member of the audience.